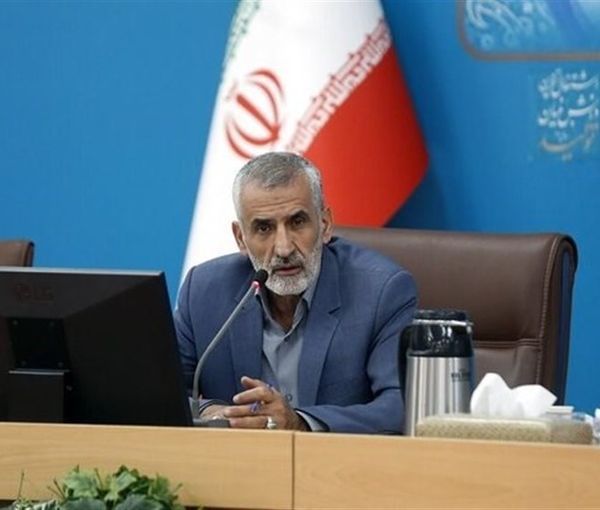 Deputy Interior Minister Says Arrests Made In Connection With Poisonings
Iran's Deputy Interior Minister Majid Mirahmadi announced on Tuesday that arrests have been in five provinces in connection with the chemical attacks taking place across the country on female students.
Mirahmadi quickly excused those arrested claiming they were "misguided", many of whom were released soon after having been given "advice" on their behavior.
Hundreds of girls have been targeted since November in a series of unexplained chemical gas poisonings around the country, believed to be aimed at quashing support for unrest triggered by the death of Mahsa Amini, who died in morality police custody after being arrested for not wearing her hijab properly.
"Some who did not have hostile intentions were also guided," Mirahmadi said, though gave no explanation how such attacks which have seen possibly hundreds of girls hospitalized, could be considered "non-hostile".
It suggests Mirahmadi believes the perpetrators to be supporters of the regime, long suspected on the global stage as being behind the spate of attacks which began in the religious city of Qom.
He played down the severity of the attacks which the regime also tried to brand 'mass hysteria', government mouthpieces such as Mohammad Marandi, claiming the attacks were a falsity created by psychosis. On Twitter, Marandi wrote, "Western regimes are responsible. They fund anti-Iran mercenaries to create hysteria & unrest. Western/Saudi Persian media terrorize schoolchildren & their families, while western controlled terror groups are deployed by command centers in Albania & northern Iraq to create unrest."
The deputy minister's statement on Tuesday affirmed the rhetoric, saying "there is no reason for serious concern as the number of cases that have occurred in schools has decreased significantly". Meanwhile, Baluch activists announced that over 300 female students were hospitalized due to gas inhalation in the southeastern city of Zahedan on Monday and chemical attacks continued in schools through Tuesday across several provinces.
The Islamic Republic had earlier blamed "enemies" and even the Farsi-speaking media based abroad as the "perpetrators" of the attacks, and President Ebrahim Raisi also condemned the poisoning of students as "enemy's conspiracy".