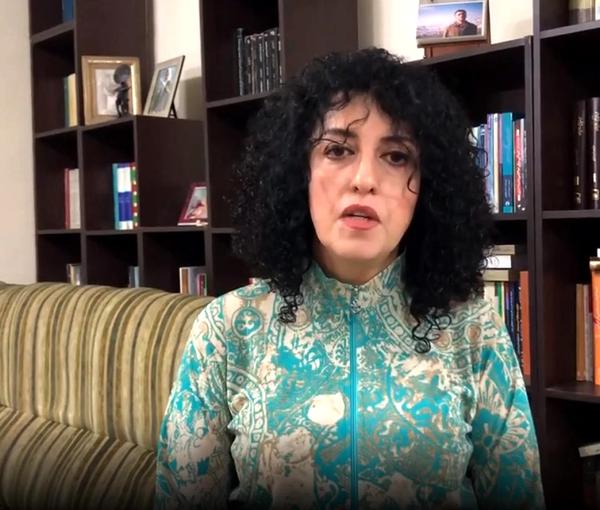 Activist Calls On Iranians To Stage Protests Against School Gas Attacks
Imprisoned journalist and human rights activist, Narges Mohammadi has called for more "street protests in Iran" over the poisoning of schoolgirls.
In a post on her Instagram page Mohammadi called for "immediate practical action by all international human rights organizations and the United Nations" regarding the serial poisoning of students, especially girls.
"Let's stop the crime against our girls with widespread protests and street presence across the country," she addressed the people of Iran.
Referring to the silence of the "tyrannical regime" on this issue, while it hastily takes judicial action against ordinary people during protests, she said the Islamic Republic "sends an important message to the Iranian society and the world with such behavior."
The Iranian civil activist further asked all international human rights organizations and the United Nations to "not ignore this anti-human and fearful move and take immediate practical action."
Mohammadi has been to jail several times over the past two decades. She was arrested and sentenced again to eight years in prison and 70 lashes by the Revolutionary Court on trumped-up political charges in a five-minute trial in January 2022.
Reports suggest more than 1,000 schoolchildren have been affected by poisonings since November. It remains unclear who is responsible for the attacks and exactly what chemicals were used. Reports now suggest schools across 21 of Iran's 30 provinces have seen suspected cases, with girls' schools the site of nearly all the incidents.