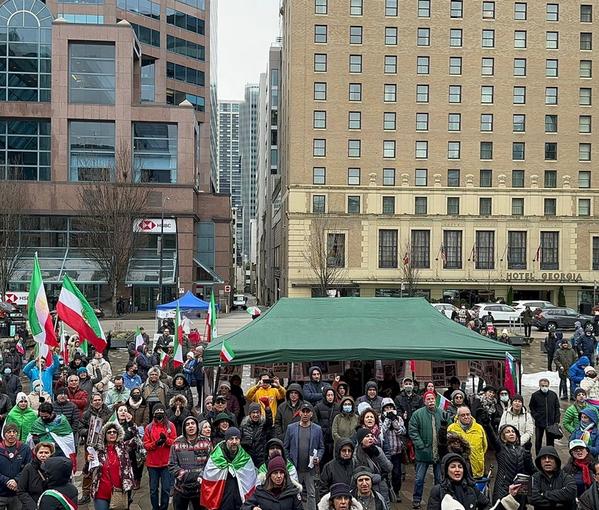 Diaspora Urge International Community To Investigate Iran Poisonings
Thousands of Iranians in major cities around the world have staged demonstrations against the Islamic regime and called for global attention to the country's brutal crackdown on protesters, including scores of chemical attacks on girls' schools.
In Vancouver, Canada, hundreds came out to demonstrate and call for global attention to chemical attacks on girls' schools around the country. A group of representatives of conservative parties and the New Democratic Party of Canada were also present at the demonstration.
In Toronto and Montreal similar protests were held seeing hundreds protest on a cold and snowy day in solidarity to condemn the poisoning of schoolgirls which began in the religious city of Qom in November.
In the US, Iranians living in San Diego, California, showed their solidarity with fellow countrymen by holding demonstrations and demanding an end to torture and oppression in Iran. Demonstrators also displayed a photo of Pirouz, the lost Iranian cheetah which died of kidney failure last week, three of the country's last of the endangered species.
Iranians living in Sydney, Munich, Hamburg, and Copenhagen held similar rallies.
Three months into the serial poisoning of students which have affected scores of girls' schools, it is believed over 1,000 students have been targeted with unknown numbers hospitalized around the country. No culprits have yet been found nor any answers as to the chemical agents being used.