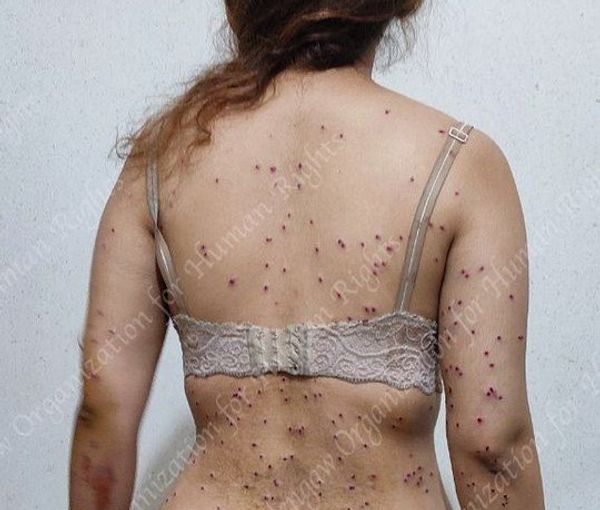 British-Iranian Health Worker Shot By Security Forces During Protests
A British-Iranian health worker visiting Tehran was shot multiple times with shotgun pellets in October during antigovernment protests, The Guardian reported.
Fearing he would be taken hostage and accused under false charges of spying, the man, who had been in Iran to visit his family, was too afraid to seek medical attention in the country's hospitals.

Instead, he called for help from friends he knew within the healthcare system, who cared for him at his family home, before he fled back to the UK.

The health worker was shot at point blank range, one of hundreds who have been wounded since protests began in September, which have seen almost 600 people killed by security forces.

According to the report in the UK's The Guardian, British doctors have since treated the man. It is claimed he was trying to help a young girl who was being assaulted by regime forces in Shariati Street in the capital.

He told the newspaper: "I nearly died in the process of treatment and had multiple complications...I only survived because fearless people helped me on the scene and brave doctors in Iran who took extreme risks for my survival."

Multiple pellets were removed in Iran, and a further two removed during painful operations in the UK, but five remain in his body, some so deeply lodged that their removal may endanger vital nerves.

His account matches hundreds of others who have been assaulted by plainclothes forces in brutal attacks on the country's streets in five months of protests which followed the death of Mahsa Amini in the custody of the morality police. She had been arrested for not wearing her hijab properly.