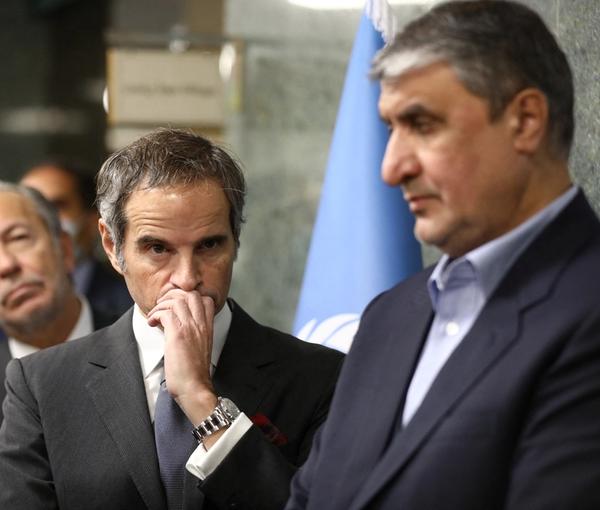 France Warns Over Iran's Uranium As IAEA Chief Is Set To Visit Tehran
France has called news of Iran's high level uranium enrichment "very concerning", as the head of the UN nuclear watchdog is set to hold talks in Tehran Saturday.
Anne-Claire Legendre, Spokesperson of the French ministry of foreign affairs said news of Iran enriching uranium to near 84 percent is "extremely serious".
"This report states that the direction Iran is taking is very concerning," she said on Thursday, about the International Atomic Energy Agency's (IAEA) monitoring result.
IAEA chief, Rafael Grossi, will meet Iran's President Ebrahim Raisi in Tehran on Saturday at the invitation of the government.
The IAEA hopes to "relaunch the dialogue" on the country's atomic work in the wake of news that Iran is dangerously close to producing weapon's grade uranium. The visit could fill a vital diplomatic vacuum in the wake of the breakdown of talks to revive the JCPOA with the US.
The global body confirmed Tuesday that it has detected uranium particles with a purity of 83.7%, while to produce a nuclear bomb uranium with a purity of 90% is needed. However, last week, Tehran claimed it had not made any attempt to enrich uranium beyond 60 percent.
It is possible that the "spike" was accidental, though this one was relatively large, diplomats said.
The IAEA has blamed Iran for failing to inform the body of substantial changes made to the two clusters of advanced centrifuges enriching uranium to up to 60% purity.
The Islamic Republic has been enriching uranium well over the limits laid down in the landmark 2015 deal with the P5+1 group of countries, which started to fall apart when Washington withdrew from it in 2018.