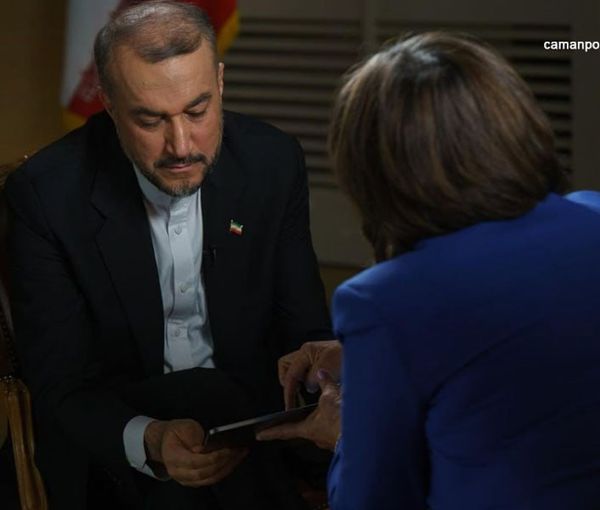 Islamic Rep. FM Claims Women Have 'All Necessary Freedoms' In Iran
Iran's foreign minister claims that "women in the country have all the necessary freedoms" and that the police "did not kill anyone with a bullet" during the recent protests.
Hossein Amir-Abdollahian made the remarks in a challenging interview with CNN's Christiane Amanpour, herself of Iranian origin, on Wednesday.
Amanpour conducted the interview without a hijab, in support of Mahsa Amini who died in custody after being arrested for the inappropriate wearing of her hijab. The event sparked mass protests since September, characterized by the slogan, 'woman, life, freedom' as women call for equal rights under the Islamic regime.
More than 500 civilians have since been killed in clashes with security forces with thousands more arrested.
Amanpour raised the issue of the alleged rapes of male and female prisoners at the IRGC detention center, which CNN had verified through its sources. Amir-Abdollahian claimed the reports were "biased and incorrect", stating that he cannot confirm the issue and that there are many such "baseless" claims.
The foreign minister's denial comes as videos of police officers assaulting protesting women in the streets continue to be widely published on social media.
"Women in Iran have all the necessary required freedoms within the framework of the law," he claimed, calling CNN's interview was "a confrontation".
He said: "This is not the way to conduct an interview."