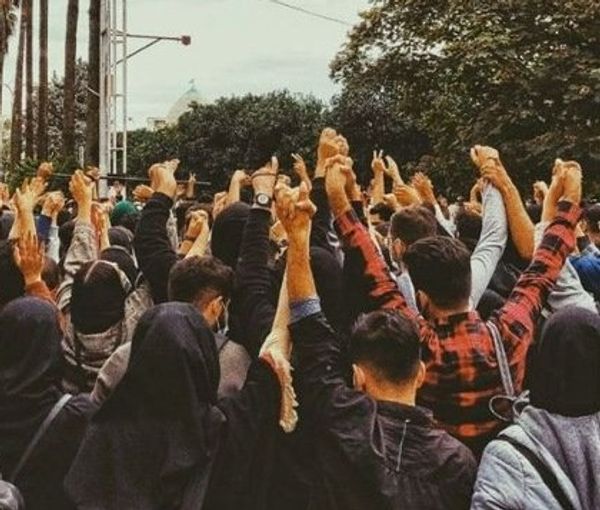 Tehran University Students Hold Rallies To Protest Closure Of Dorms and Classes
Students at Tehran University have held a rally against closures of dorms and classes which will now be held online until April.
Protests on Monday afternoon saw male and female students across the campus chanting "in-person education is our absolute right", in addition to calling on Mohammad Moghimi, the Dean of the university to resign.
The news was announced by Mahmoud Kamarei, the university's vice President was said that the student accommodation will not be available from March 16 to April 7, with the closures of facilities such as canteens during the same period.
The country's Student Union Council claims "the authorities are afraid of the presence of students in the university and that the lack of budget is a false excuse for closing the universities in the second semester".
Iran's universities were one of the main centers of protests during the nationwide uprising against the regime following the death of Mahsa Amini in police custody. In order to suppress the protests, the security force of the Islamic Republic repeatedly attacked the universities and arrested over 700 students.
A large number of students have also been banned, expelled and suspended by university administrators.