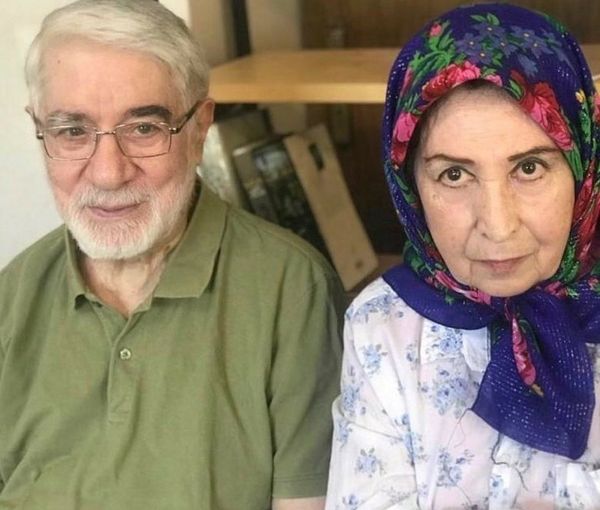 Regime Tightens House Arrest For Iranian Dissident Figure
Sources close to Iranian opposition figure Mirhossein Mousavi say the regime has imposed more restrictions on him after he issued a statement in support of popular protests.
Kalameh website, close to Mousavi reported that his house arrest became more restricted following the publication of his recent statement in support of the "Women, Life, Freedom Movement", and his call for a referendum to establish a new political system in Iran.
The website did not mention the details of the new restrictions but added that it will publish more information soon.
Ardeshir Amir-Arjamand, Mousavi's advisor, who resides abroad, also confirmed in a tweet the tightening of house arrest restrictions on Mousavi and his wife Zahra Rahnavard.
Mir-Hossein Mousavi, who was a presidential candidate in the 2009 disputed election and has been under house arrest since 2011, said in a statement earlier this month that Iran needs "fundamental change" based on "Woman, Life, Freedom" and constitutional change.
Referring to government violence against protesters, he said the rulers of the Islamic Republic are not willing "to take the smallest step to meet the demands of the people."
Mousavi's statement seemed to reject reform as a viable alternative, urging fundamental change, a new constitution, and a constitutional assembly.
Zahra Rahnavard also previously described the government's violence against women as "extreme cruelty" that has not been seen anywhere "even in the dictatorships of the Middle Ages."