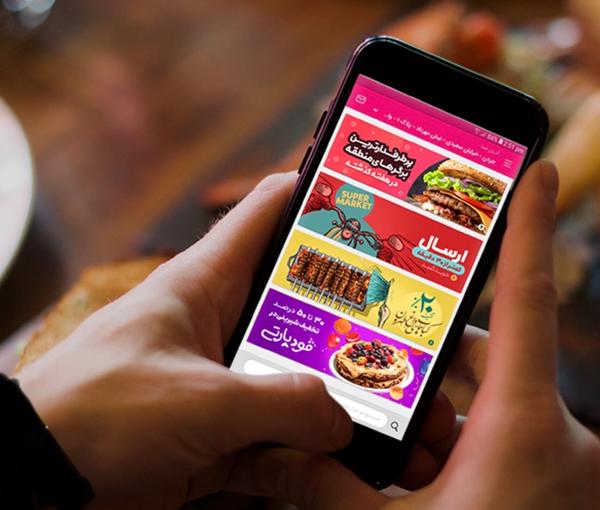 Iran Mulls Plans To Give Tourists 'Unrestricted' Internet
Iran's ministry of communications has backtracked, possibly temporarily, from a plan to provide unrestricted internet access to foreign visitors to encourage tourism.
In an interview Thursday with Miras-e Arya, a government-run news website dedicated to cultural heritage and tourism news, the communications minister, Isa Zare'i, said blocking of WhatsApp and Instagram in Iran has created "a little difficulty" for foreign tourists and that his ministry was planning to design special sim cards for them to use to be able to have better and easier access to such platforms.
Many on social media reacted angrily to the minister's remarks and said the Iranian people had an equal right to have free access to social media platforms and websites that they wish to use.
"It's true that a tourist, anywhere in the world, must be shown respect by the host country but it is racial discrimination and apartheid if special sim cards are provided to tourist to have specially tailored internet access when the people of that country are deprived of it," one of the critics tweeted.
Another tweeter user pointed out that issuing such sim cards would encourage a black market.
In a statement Friday, the ministry said the reason for the plan was that foreigners visiting Iran for a short time must be allowed to connect with family and friends through their favored platforms, which are banned in Iran by law, and claimed Iranians are increasingly immigrating to unfiltered domestically-developed platforms.
The ministry went on to say there had been requests to provide limited-time tourist sim cards, which would expire when they leave the country, to provide them with access to certain filtered platforms to resolve their communications problems. "[Issuing] tourist sim cards is only a proposal and no decision has been taken about it yet," the statement said.
The Twitter account of the government portal, PadDolat, has now removed the tweet which quoted the minister's original remarks.
Iran has been censoring the internet and blocked most major social media platforms such as Facebook, Twitter, and YouTube for years. Amid recent protests, Instagram, the only freely accessible application which millions including small businesses and farmers used to promote and sell their commodities, was also blocked.
Social media users in Iran have largely shunned domestically developed social media applications such as Wisgoon and Nazdika, designed to replace Instagram, and Rubika, a messaging application, for various reasons including their quality and lack of privacy.
Experts have warned that domestic apps are very vulnerable to government intrusion and there are serious safety and privacy concerns including the fear that security services could be able to spy on people through them.
For years, many in Iran have relied on VPNs and anti-filtering software to navigate through government censorship and blocked social media and websites. The use of VPNs surged drastically following the recent nationwide protests. Farhikhtegan newspaper recently reported that based on a survey, 42 percent of all Iranians regularly use Telegram, and 38 percent WhatsApp and Instagram. All these platforms are only accessible if users install anti-filtering software or VPNs on their phones and computers for which they need to pay subscription fees of up to 2 million rials (around $4) per month.
Former Communications Minister Mohammad-Javad Azari-Jahromi has estimated that the market for VPNs is worth around 160,000 billion rials a year.
Iran has also been struggling with the mass cancellation of previously planned visits to Iran since protest erupted across the country in September following the death in custody of the 22-year-old Mahsa Amini who was arrested for not wearing her hijab "properly". In November, the head of the Hoteliers Association, Jamshid Hamzehzadeh, said as much as 85 percent of all tours to Iran had been cancelled.