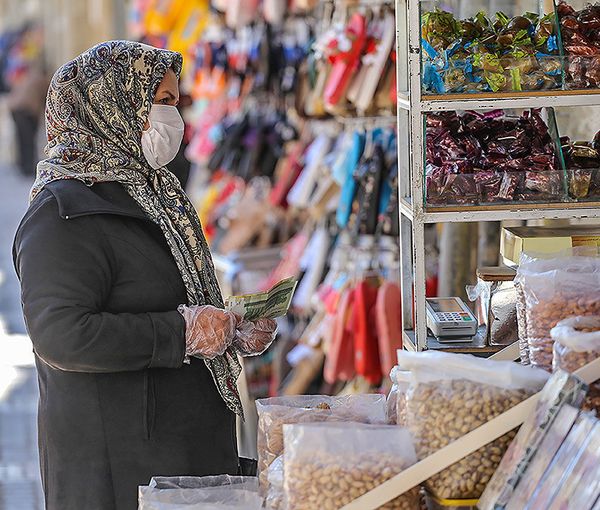 Inflation Rising To Well Over 50% In Iran
For the fifth time since March 2022, the point-to-point inflation index in Iran exceeded 50% reaching 53.4% ​​ in the Iranian month ending on February 20.
The index shows that families have spent 53% more on buying the same goods and services in comparison to the same period last year.
The main reason for the jump in prices has been the daily decline in the value of the national currency. The US dollar has climbed to more than 500,000 rials this week, a more than 60 percent decline for the Iranian currency since August.
Meanwhile, official figures show food prices rising well over 70 percent in the past 12 months as a falling currency makes imports more expensive.
Reports say the highest monthly inflation rate has been recorded for meat and vegetables. In the past month, meat had an inflation rate of 10.5% and vegetables 4.4%, which is the highest level of inflation among food items.
Reza Gheibi, an economy journalist told Iran International that Iran is expected to experience higher inflation in the coming months as the government is not able to take any tangible measures to control soaring prices.
"If the over-50-percent inflation continues in the next months, it would turn into hyper-inflation and Iran would turn into a new Venezuela," noted Gheibi.
In the past days, many citizens reported a sharp rise in food prices, especially red meat and nuts.
Inflation along with the decrease in people's purchasing power may lead to more anti-government protests in the already tense situation.