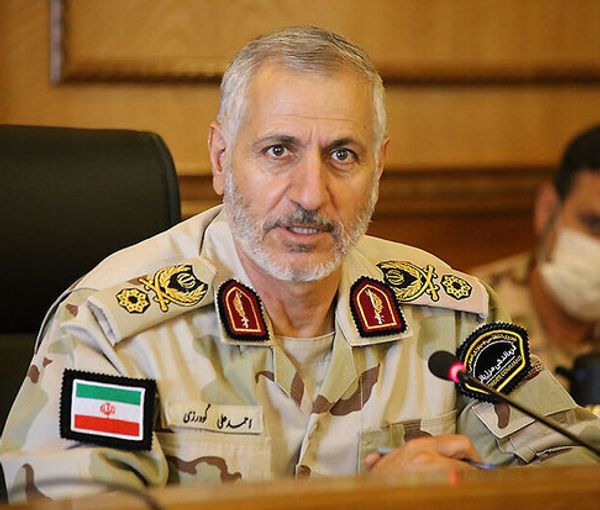 Iran Claims Vessel Carrying US Weapons Seized In Persian Gulf
The commander of Iran's Border Guard claim that a vessel carrying US-made weapons, including "swords" was seized in the Persian Gulf.
Ahmad Ali Goudarzi said the vessel was carrying more than 5,000 machetes and swords made in the United States, claiming that when more blood touches the blades, the sharper they get.
He did produce any photos, evidence or provide other details about the alleged vessel or if any crew were arrested.
Stating that Iran also seized electronic cigarettes and various harmful systems made in the United States, Goudarzi added that over 3,000 other weapons were also discovered that were supposed to be given to the "rioters" in Iran.
Hardliners led by the IRGC call Iranian protesters "rioters" and "thugs". Iran has been the scene of anti-government protests since September when the 22-year-old Kurdish girl Mahsa Amini was killed in police custody.
The claims by Goudarzi come after the US military announced earlier this month that the US Navy assisted the French military in seizing thousands of assault rifles and half a million rounds of ammunition that were being transferred from Iran to Yemen in January.
US Central Command confirmed over 3,000 assault rifles, 578,000 rounds of ammunition, and 23 anti-tank guided missiles were confiscated.
It also added that the seizure is "one of four significant illicit cargo interdictions over the past two months," which has prevented the transfer of more than 5,000 weapons and 1.6 million rounds of ammo to Yemen. Another seizure of arms was announced earlier in January.