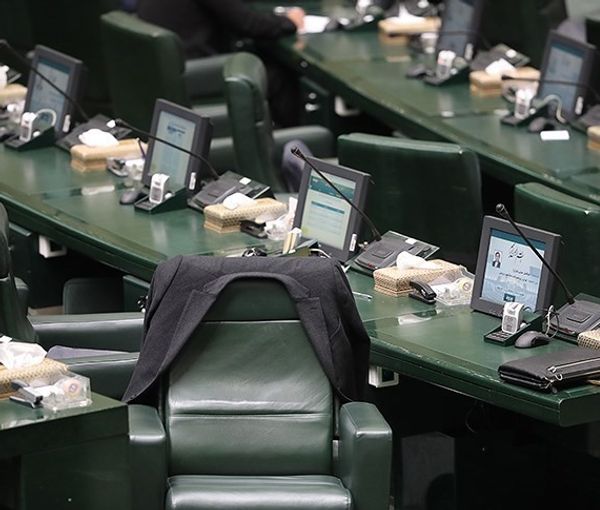 Iran's Government Scrambles To Contain Financial Chaos
Chaos reigned in financial and currency markets in Iran on Tuesday as the government scrambled to contain the damage from an unprecedented fall of the currency.
The rial, which fell to a low of 500,000 against the US dollar on Monday stayed around the same level as a string of measures were announced by the government on Tuesday, giving the Central Bank of Iran (CBI) "unprecedented powers" to contain the damage.
Officials announced that citizens will not be allowed to buy their annual share of foreign currency from official exchange bureaus, which previously was $2,000. They also said that the government will stop providing dollars to banks and official dealers for that purpose.
Meat and other prices shot up, as a general mood of panic emerged over rising inflation in the coming days.
Some underground activist groups that have organized popular protests since September issued a call for demonstrations on Wednesday at bazaars around the country.
The economic chaos can reinvigorate antigovernment protests, after large-scale government repression reduced street demonstrations in January. Iranian analysts in recent weeks were speaking of the "grey strata" in society, unwilling to come out and support younger protesters, but the economic chaos can be the catalyst for more Iranians to join the movement.
Iranians lining up to buy dollars in Tehran on Monday
Confidential government documents obtained by Iran International Tuesday showed that the Secretary of the Supreme National Security Council, Ali Shamkhani, was warning President Ebrahim Raisi of shortages in animal feed due to lack of imports. Iran is dependent on importing millions of tons of grains and animal feed to maintain food production and supply. Any serious shortages can lead to chaos for consumers.
Mohammad Machine-Chian, a senior research scholar at the Center for Governance and Markets at the University of Pittsburgh told Iran International Tuesday that the "Supply chain of essential goods in Iran is in an extremely vulnerable and dangerous situation." He added that the government's foreign currency reserves are running out and it is not able to secure sufficient imports.
The government claimed that it established a new "currency exchange center" to provide dollars and other hard currencies "for legitimate needs," leaving a trail of unanswered questions in the wake of the announcement.
Ordinary people and businesses more likely will see the move as yet another dubious government scheme, typical of the state-controlled economy.
According to official figures, well over $10 billion have been taken out of the country in the past few months. The real figure might be much higher as confidence in the economy and the government's foreign policy seems to be at an all-time low.
The Biden administration, which was negotiating last year with Iran to resolve the dispute over Tehran's nuclear program, not only has kept the Trump administration's economic sanctions in place but has made attempts to strengthen their enforcement. The talks reached an impasse in September and since then Washington has repeatedly said that its focus has shifted to supporting the rights of Iranian protesters.
The mood among European powers has also shifted against the Iranian regime after it became obvious that it was supplying hundreds of kamikaze drones to Russia that are being used in Ukraine.