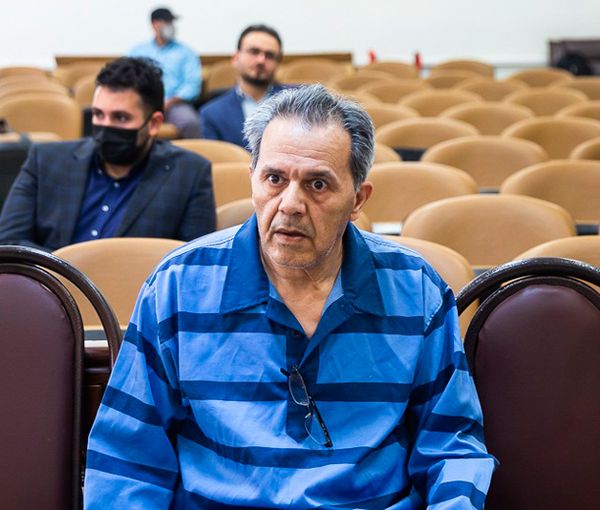 Judiciary Issues Death Sentence For Iranian-German National
Iran's judiciary has sentenced Iranian-German national Jamshid Sharmahd to death on charges of "corruption on earth".
Mizan New Agency, which is affiliated with the regime judiciary, announced Monday that Sharmahd has been sentenced to death.
Sharmahd, who is also a US resident, is accused by Tehran of heading a pro-monarchist group accused of a deadly 2008 bombing and planning other attacks in the country.
In the bombing on a mosque in Shiraz 14 people were killed and 200 more were wounded, but Sharmahd and his family vehemently deny the accusation.
"His verdict can still be appealed in the supreme court," the agency added.
Sharmahd, the director of Tondar opposition group, has been held in solitary confinement for many days and he was denied an independent attorney and fair legal procedures.
The news of Sharmahd's kidnapping in Dubai and his transfer to Tehran by Islamic Republic agents was first released in August 2020.
Based in Los Angeles, the little-known Kingdom Assembly of Iran, or Tondar, says it seeks to restore the Iranian monarchy that was overthrown by the 1979 Islamic revolution. It runs pro-Iranian opposition radio and television stations abroad.
The death sentence for Sharmahd comes as Iranian foreign ministry on Tuesday confirmed indirect talks with the United States over prisoner exchange through intermediaries.
The Islamic Republic is holding several Western prisoners in what human rights organizations have dubbed hostage diplomacy.