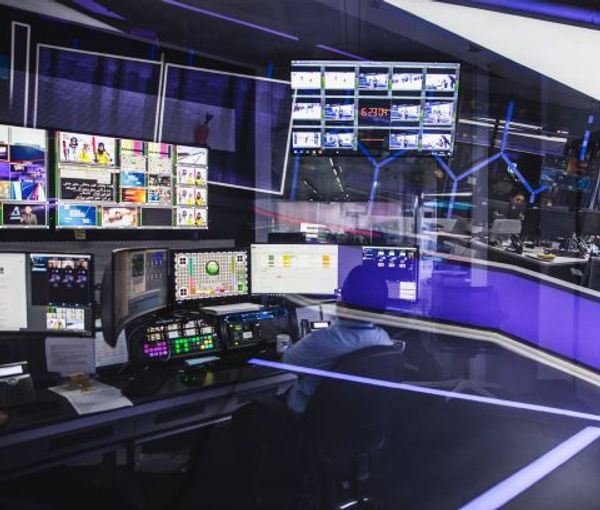 UK Security Minister Voices Support For Threatened Persian Broadcaster
UK Security Minister Tom Tugendhat says the Iranian regime's threats to assassinate UK-based journalists and harm their families are beyond contempt.
One day after Iran International announced that it is transferring its live broadcasting to its Washington DC office on the advice of the UK anti-terrorism police, Tugendhat expressed support for the network in a tweet Sunday evening.
"Their efforts to silence Iran International TV are a direct attack on our freedoms and an attempt to undermine our sovereignty. They will not succeed," the minister said.
He went on to say that anti-terrorism police have given Iran International "exceptional support, including armed officers at their London studio."
However, he explained that "Due to the severity of the threat they advised them to move to a more secure site in the UK. Until the new site's ready they'll broadcast from their US studio."
He added that the network is determined to carry on its mission and "they won't be silenced by cowardly threats from a despotic regime."
London's Metropolitan Police warned Iran International in November of plots originating with the Islamic Republic to kill or kidnap their journalists working at the network's London headquarters at Chiswick Park.
Iranian officials who want to blame ongoing popular protests on foreign influences, accuse the network of instigating unrest and have directly threatened revenge.
"Their courage is important to defending freedom. We'll continue providing them with every form of support to ensure that they can continue their work in safety from the UK," Tugendhat said.