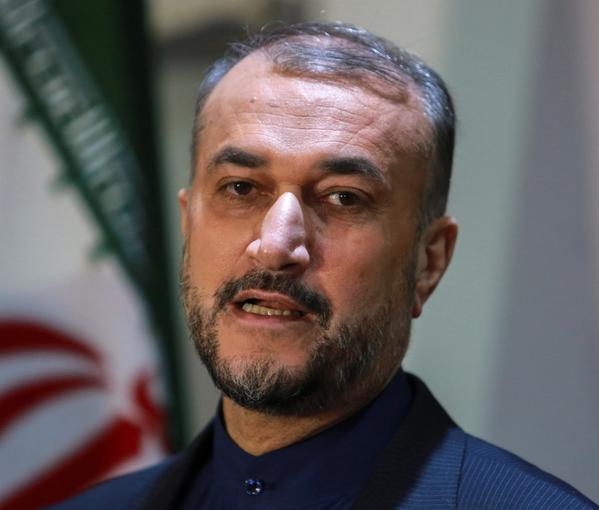 Iran's FM Cancels Trip To India Over Anti-Hijab Protest Video
Indian media reported that Iran's foreign minister has canceled a trip to New Delhi for a conference because a promotional video shows Iranian women cutting their hair.
The Indian Express wrote on Friday that Hossein Amir-Abdollahian refused to attend the meeting after India ignored Tehran's request to remove two seconds from the video.
The governments of New Delhi and Tehran have yet to react to this report.
In a situation that Tehran has become more isolated by Western countries, this could be a sign that the Iranian regime is also being further sidelined in its relationship with countries that usually it had friendly ties with.
According to Indian Express, the Raisina Dialogue conference will be held in New Delhi in two weeks with the participation of the ministry of foreign affairs of India and the "Observer Research Foundation" thinktank for two days.
The short teaser of the conference includes images of the most important events of 2022.
In the first months of the "Woman, Life, Freedom" protests, many women and girls in Iran cut their hair in the streets, classrooms and on the graves of their dead loved ones in a move to show anger at the clerical ruler's brutality. Women in other countries also cut their hair in public as a sign of solidarity with Iranian protesters.
Iranian regime has killed over 500 protesters following the death of Mahsa Amini in police custody in September.