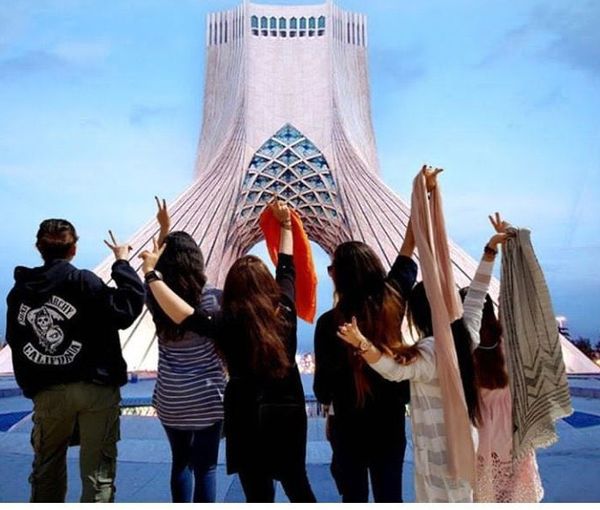 Enforce Hijab Before Women Come Out 'Naked' In Summer, Iran Cleric Says
Friday imam of Ahvaz in southwestern Iran says the government will not back down in enforcing hijab, otherwise women will come to the street naked this summer.
During a sermon on Friday, Mohammad Nabi Mousavifard called on the authorities to approve a law to deal with women who do not observe hijab.
"We have to pay for the preservation of religious values, even if we need to go to court several times," he added.
Mousavifard further asked the judges to be very careful about such matters and enforce the law to deal with these "anomalies".
"People and social service providers should stop giving services to people without hijab; People should give women with improper hijab warnings and not be indifferent, otherwise they will come to the street naked in the summer," noted the cleric.
In January, the Supreme Leader's representative in the city of Karaj said the reason for low precipitation and drought in the country is a lack of hijab observance, after many women took off their veils following months of protests.
Mohammad-Mehdi Hosseini Hamedani, the Friday prayer imam in Karaj, reiterated that observance of hijab should be enforced strictly in society.
"It is not possible to imagine that we are living in an Islamic country when we enter some institutions, shopping malls, pharmacies, etc.!" he said, calling on the authorities to warn shops and malls not to serve women who have removed their hijab and close them down if warnings did not suffice.