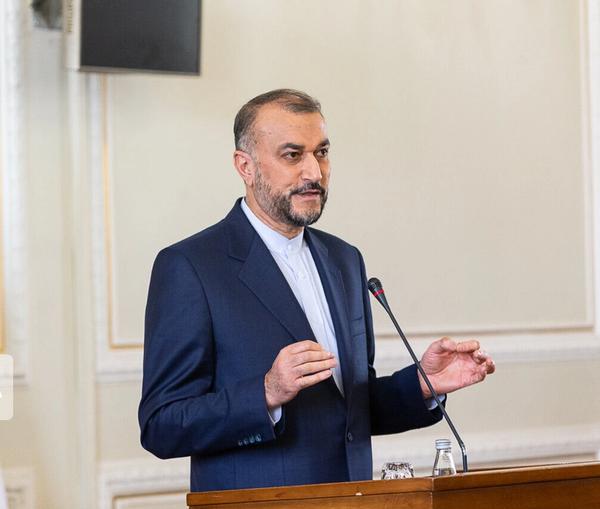 Iran FM Claims No Journalists Detained During Protests
Iran's foreign minister says no journalist was arrested during the past five months of protests, claiming that "We cannot confirm the detention of journalists in Iran."
Hossein Amir-Abdollahian stated in an interview with National Public Radio in the United States on Wednesday that "It's very easy to relabel the person who has been detained. You could, at any moment, call that person in question a defendant of human rights, a journalist, among others."
Numerous reports by human rights groups, activists and media have said that at least 60 Iranian journalists were arrested since late September, and many are still behind bars.
He once again blamed the West for staging the protests following the death in custody of Mahsa Amini saying that they "carefully" and "meticulously" targeted the "riots".
He also alleged that no students were detained at the universities or premises of the universities during the riots, while not only many were arrested but some were even killed during protests. Hundreds of Iranian professors demanded the release of students in November.
Referring to the recent release of prisoners after Supreme Leader Ali Khamenei's pardon, Amir-Abdollahian claimed Khamenei pays special attention to the issue of clemency. Khamenei's partial pardon came after thousands of people were arrested and kept behind bars for months without due process of law.
Elsewhere in his remarks, Amir-Abdollahian asserted that there is democracy in Iran and people can freely voice their views.
Two journalists, Niloufar Hamedi and Elaheh Mohammadi, who had reported Mahsa Amini's death have been in prison for more than 100 days.