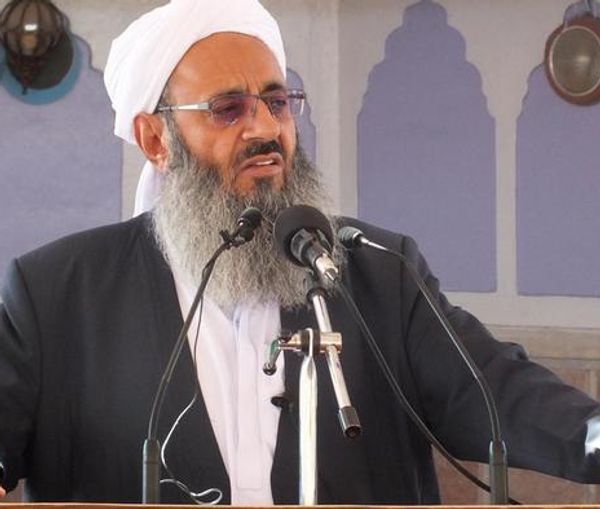 Iran's Sunni Leader Says Secular People Should Be In Government
Outspoken Sunni religious leader Mowlavi Abdolhamid says the Iranian government's mistreatment of political prisoners and forced confessions are un-Islamic. 
During his Friday prayer sermon, the country's most influential Sunni cleric criticized the "violent treatment" of prisoners by the regime, emphasizing that prisoners should be respected and beating them, insulting them, or putting pressure on them is 'haram,' an Arabic term meaning 'forbidden' in Islamic law or sharia. 
"Forced confessions are a violation of the prisoner's right," he said, adding that prisoners should not feel that their interrogators are trying to "attack" them or should not feel that they are stuck in the hands of their "enemies."
Abdolhamid also said officials of the country should be selected from among secular people too, noting that not all Iranian people are "religious", and some do not accept religion. "Don't blame me for this view. Some may not accept religion, but the right policy is that if they have merit and conscience, they should be employed," he added.
He also denounced executions of prisoners in the country, including the hangings over drug-related crimes, saying, "I believe that these executions are not beneficial for the society because drugs are still available as ordinary people do not smuggle them into the country."
Amid nationwide protests in December, the Islamic Republic hanged four young men arrested during the unrest on spurious charges.
A top advisor to Abdolhamid was arrested earlier in the week, leading to more tensions in Zahedan, capital of Iran's southeastern Sistan-Baluchestan.