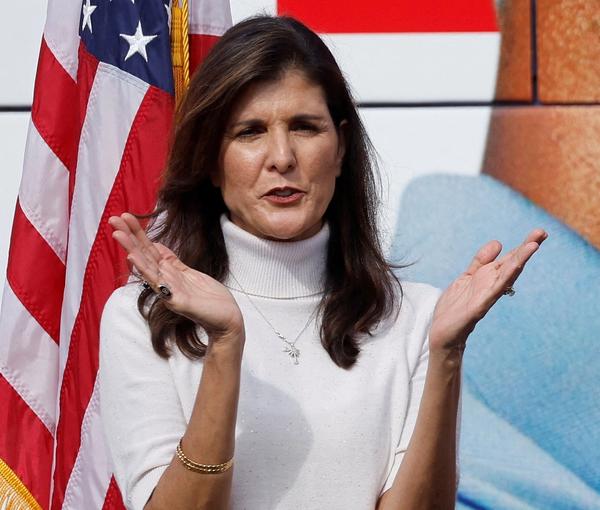 Iran Hawk Nikki Haley To Jump Into 2024 US Presidential Race
Former US ambassador at the UN Nikki Haley, who is a tough critic of the Iranian regime will launch her candidacy for the 2024 Republican presidential nomination.
Haley was ambassador when former President Donald Trump withdrew from the 2015 nuclear accord with Iran, known as the JCPOA and strongly defended the decision.
Haley, who was Governor of South Carolina, will face Trump in the primaries and mutual criticism will become inevitable, although she has refrained from speaking against the former president unlike John Bolton, Trump's former national security adviser.
She has distanced herself from Trump several times, only to later soften her rhetoric toward the former president, saying he has an important role to play in the Republican Party.
The daughter of two Indian immigrants, Haley has gained a reputation in the Republican Party for her ability to address issues of gender and race in a more credible fashion than many of her peers. She has also pitched herself as a stalwart defender of American interests abroad.
Playing into Haley's hands may be geography: South Carolina is the third state to host the Republican nominating contest, and it often plays an outsized role in the race. Haley, who governed the state from 2011 to 2017, is popular there, polls show.
While she comes into the race as an underdog - most national polls show her support in the single digits - Haley is used to running from behind, having gained a reputation in political circles for coming out on top in tough-to-win races.
With reporting by Reuters