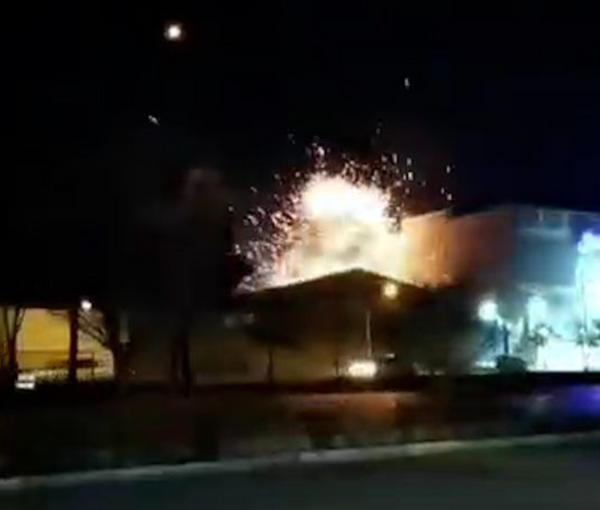 Israeli Media: Attack On Iran's Weapons Development Facility 'Successful'
The Israeli weblog Intellitimes says the target of a drone attack Saturday in Esfahan was the "Iranian Space Research Institute" affiliated with the ministry of defense.
While Iranian authorities claim that the drone attack in one of its "munition manufacturing centers" was "unsuccessful", Intellitimes said the targeted site was "the Material and Energy Laboratory of Esfahan."
The report also added that the timing of the attack was not accidental, and it was carried out on the day the Supreme Leader of the Islamic Republic, Ali Khamenei, visited the exhibition of Iran's industrial accomplishments, including drone achievements.
Two years ago, an attack on one of Iran's centrifuge farms was carried out on the same day President Hassan Rouhani inaugurated the exhibition of Iran's atomic achievements, added the weblog.
The Jerusalem Post, citing Western and foreign intelligence sources, also wrote that contrary to Iran's claim the attack on "advanced weapons development" facility was a "tremendous success".
Iran's Foreign Minister Hossein Amir-Abdollahian said Sunday the drone attack will not affect the Islamic Republic's nuclear program.
The Iranian defense ministry reported that "small drones targeted one of the defense ministry centers in Isfahan province, central Iran." This happened around eleven in the evening Saturday.
"Fortunately, with predictions and defensive measures, the air defense system of the complex managed to detonate two small drones at the top of the complex, while the third caused minor damage to the military complex affiliated with the ministry," added the report.