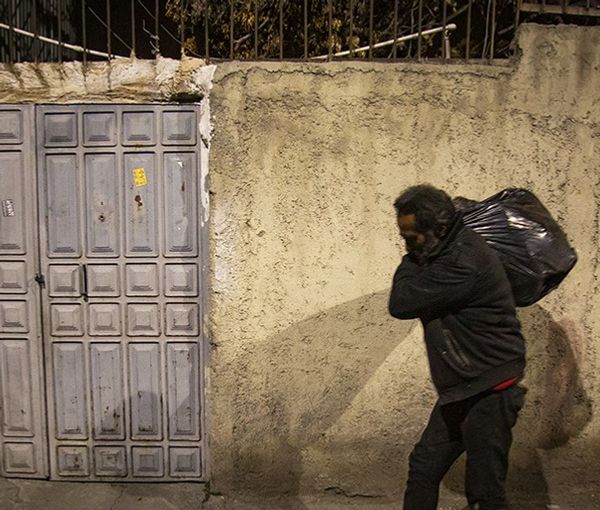 Politicians Warn About Rising Poverty In Iran, Affecting Tens Of Millions
Gholam Ali Jafarzadeh Imanabadi, an ex-lawmaker says radicalism has destroyed the ideals of Iran's 1979 revolution, hurting the economy and causing poverty.
Imanabadi added in an interview with Rouydad24 website that poverty and unemployment will rise in the next Iranian year which starts on March 21. According to the former lawmaker the gap between socio-economic classes in Iran is also going to widen next year. All this, he said, indicates that "the future is going to be bleak" for Iranians.
Referring to Iranian President Ebrahim Raisi's promising remarks about low inflation and high economic growth, Imanabadi further charged that "Iran's economy has not grown and the statistics in this regard are wrong. Either President Ebrahim Raisi is being fed with wrong information or he is not interested in telling the truth."
He complained that "Those who worked hard for this country for 40 years are now out of a job and are replaced by a bunch of liars who run the country."
Speaking along the same lines, Hassan Khomeini, a grandson of Ayatollah Rouhollah Khomeini, the founder of the Islamic Republic, who was "advised" by Supreme Leader Ali Khamenei not to run in 2021 presidential vote, also said in an interview with reformist news website Jamaran that the 1979 revolution brought about a sizeable middle class in Iran which has disappeared as a result of the current economic crisis in Iran.
Gholam Ali Jafarzadeh Imanabadi, former lawmaker
Speaking about the increasing hardship today, Khomeini warned that poverty which is the outcome of oppression will eventually lead to a revolution.
Speaking about the ongoing protests in Iran, he said the government should not try to win or keep the power at any rate. He added: "The solution to the country's current situation is holding a dialogue with the people." Meanwhile he called for putting an end to violence in the confrontation with the protesters.
He added that when the people become angry those who are underprivileged will revolt and when it spreads, "there will be a revolution to change the society's leader, structure and ideology."
This is the clearest warning given to the Iranian government by a well-known cleric about a looming revolution in Iran.
Khomeini, addressed the reformist National Trust Party, told the party's leaders not to be shy about voicing their demands. "Stand on your feet and be bold," he said.
Hassan Khomeini, grandson of Ruhollah Khomeini, the founder of the Islamic Republic
Regardless of Imanabadi's and Khomeini's warnings about the dangers of increasing poverty, Labor Minister Solat Mortazavi claimed in an interview with Aftab News websitethat there is no "absolute poverty" in Iran. This comes while according to Aftab News, Mortazavi himself was a victim of absolute poverty when he used to live in Baba Heydar village in Chaharmahal and Bakhtiary Province before joining the government and becoming a rich man.
Mortazavi started his career as Basij commander in his village. Aftab News further charged that of course there is no absolute poverty in Mr. Mortazavi's family because he has given good jobs to his sons!
Aftab News further quoted Hamid Haj Esmaili, a researcher in the area of labor and poverty, as saying that "Eliminating absolute poverty is one of the responsibilities of the government. However, poverty has been constantly on the rise after the 1979 revolution. He added that some 30 million Iranians are depending on charity organizations for their daily meal which is a high figure for a country with 85 million people.
Esmaili added that some 67 million Iranians depend on the subsidy for fuel and in all, some 74 million receive some sort of cash handouts. He estimated that some 70 million Iranians suffer from absolute or relative poverty.