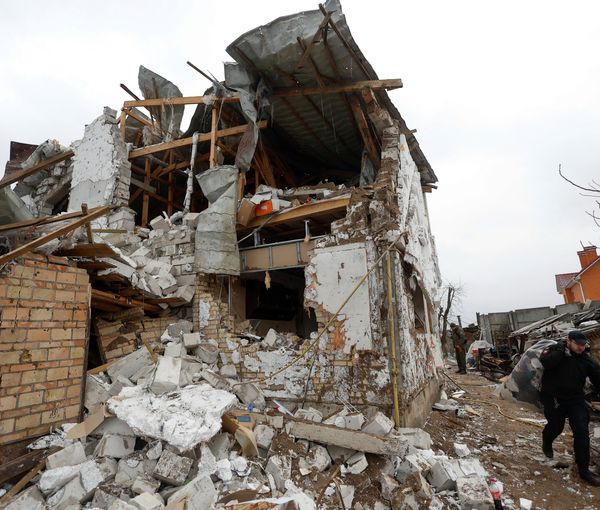 Russia Unleashes Air Attacks On Ukraine Using Missiles, Iranian Drones
Russia pounded Ukraine with missiles and Iranian drones in waves of attacks Thursday, killing at least 11 people, damaging buildings and energy facilities.
The attack came one day after Ukraine secured pledges of main battle tanks from Germany and the United States to beef up its troops - a move that infuriated Russian officials.
The military said its air defences shot down all 24 drones unleashed by Russia overnight. Fifteen of them were downed around Kyiv where there were no reports of any damage, they said.
Iran's Islamic government has supplied hundreds of drones to Russia since mid-2022 that have been used during missile attacks to inflict more damage or to swamp Ukrainian air defenses. The United States and Europe have imposed new sanctions on Tehran for its expanded military ties with Moscow and also its deadly crackdown on protests since last September.
Air defences shot down 47 of 55 missiles that included at least one Kh-47 Kinzhal hypersonic missile, General Valeriy Zaluzhnyi, Ukraine's top military commander, said.
As many as six Tu-95 strategic bombers launched long-range missiles after taking off from the Arctic region of Murmansk in northern Russia and launched long-range missiles, Air Force spokesperson Yuriy Ihnat said.
Prime Minister Denys Shmyhal said Russia's main target had been energy facilities and that the strikes aimed to deprive Ukrainians "of light and heating" with the temperature in Kyiv at below freezing.
With reports by Reuters