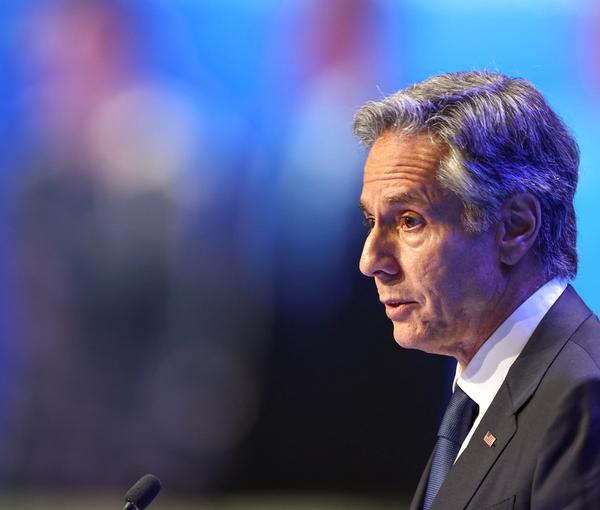 US Speaks Of 'Deep Engagement' Over Iran
Two top United States officials are due this month to visit Israel's new government, but analysts are not expecting new US regional initiatives.
Jake Sullivan, the US National Security Advisor, said Monday in Mexico, accompanying President Joe Biden, that Iran would be a "substantial topic of conversation" for his trip. Dates were still being worked out, a US security spokesman said.
Sullivan said the two sides would have "the opportunity to engage deeply…on the threat posed by Iran." Benjamin Netanyahu said it was "time for Israel and the US to be on the same page."
Antony Blinken, the US Secretary of State, is also due in Israel this month, but officials up to Biden have intimated that their primary focus is not on the Middle East, but with the Russia-Ukraine war including the supply of Iranian drones to Russia and efforts to manage relations with China. Ben Shapiro, a former US ambassador to Israel, told the Jerusalem Post that the Sullivan and Biden visits did not "mean the Biden administration has changed its approach on where its highest priorities are – which is not in the Middle East."
Jake Sullivan, the US National Security Advisor
Sullivan reiterated Monday that while US policy aimed at reviving the 2015 Iran nuclear agreement, the JCPOA (Joint Comprehensive Plan of Action), this was not a focus for US officials. Some analysts argue US, while shifting energies elsewhere, has adopted a more militaristic approach inasserting a willingness – as the July joint statement with Israel put – to "use all elements of its national power" to ensure that "Iran does not acquire a nuclear weapon."
Sullivan also said Monday that Iran could be contributing to war crimes in Ukraine by providing drones to Russia.
While this all lessens tension with Netanyahu, a vehement JCPOA opponent and supporter of President Donald Trump in pulling the US from the agreement in 2018, it suggests Washington is happy to offer Israel forms of military cooperation that may restrain any notions of a military attack on Iran while enabling the US, effectively, to 'spy' on Israel.
Clear nerves in Washington
At the same time, recent US statements of support for the 'two state solution' for Israel-Palestine show clear nerves that Netanyahu's new right-wing government may both enflame the occupied West Bank and undermine the Washington-backed 'normalization' agreements Israel has signed with some Arab states.
Itamar Ben Gvir, the new ultra-Zionist security minister who controversially visited the al-Aqsa mosque in Israeli-occupied east Jerusalem on taking office, Sunday banned public displays of the Palestinian flag as showing "identification with a terrorist organization."
The government also froze $40 million in revenue due to the Palestinian Authority (PA). Netanyahu defended both moves as a response to the late December United Nations vote asking for an International Court of Justice opinion on the 56-year Israeli military occupation. While Israeli police routinely remove the flag, especially at protests, it has officially been tolerated since the 1994 establishment of the PA, and the decision has sparked fears of continuing unrest and violence that saw 146 Palestinians killed in the West Bank in 2022.
Bahrain, Egypt, Morocco and the UAE turned up in Abu Dhabi Monday for a two-day steering committee of the 'Negev Forum,' under which the Arab states meet Israel and the US. But Jordan, whose 'normalization' with Israel goes back to 1994, stayed away. Bahrain, Egypt, Morocco and the UAE all voted for the US resolution – as did Iran.