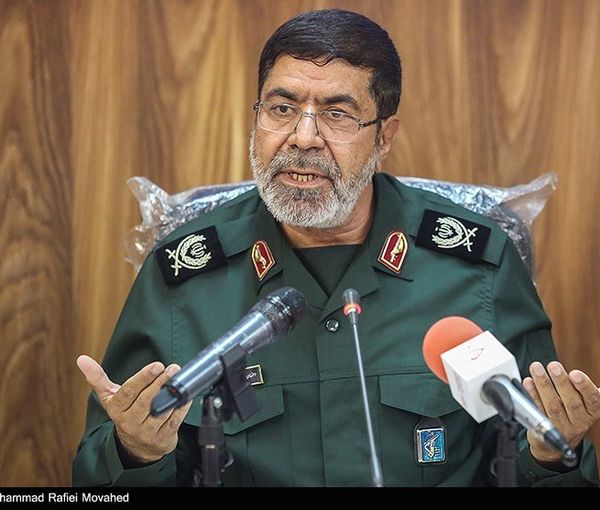 IRGC Spokesman Talks Of Khamenei's Role In Aiding Regional Proxies
Iran's Revolutionary Guard spokesman Ramazan Sharif says Supreme Leader Ali Khamenei sought to support Palestinian militias against Israel through Quds Force. 
He said that Ali Khamenei had asked former commander of Qods (Quds) force Ghasem Soleimani to empower the resistant front, a term the Islamic Republic uses for its proxy groups across the region.
Sharif said in remarks this week that a wave of anti-Israeli sentiments in the third and fourth generation of Palestinians, not only in the Gaza Strip but also in the West Bank, was achieved "thanks to Soleimani," without elaborating on how.
However, many documented reports and statements by Iranian officials in the past show that Tehran is the main financial and military backer of Hezbollah and has also provided substantial support to Palestinian militant groups and the Houthis in Yemen.
He added that the Supreme Leader had also assigned Soleimani to supporting the Lebanese Hezbollah, which led to the "victories" of the group.
On January 3, 2020, the US military, on the order of former President Donald Trump, killed Soleimani in a drone strike near Baghdad International Airport, saying that he had been "actively developing plans to attack American diplomats and service members in Iraq and throughout the region."
In a tweet on the occasion of the third anniversary of the targeted killing of Soleimani by the US, the Iranian Foreign Ministry renewed the regime's pledges to avenge his death, saying the US killing of the former IRGC's Quds Force commander in 2020 failed in bringing Washington its desired outcome.