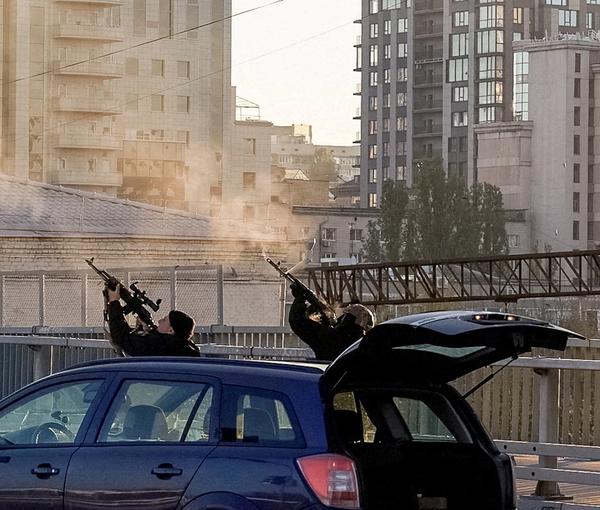 Moscow To Continue Attacks On Ukraine With Iranian Drones: Zelensky
Ukrainian President Volodymyr Zelenskyy says Russia is planning prolonged attacks on the Ukrainian territory using Iranian Shahed kamikaze drones.
"We have information that Russia is planning a prolonged attack with 'Shaheds.' Its bet may be on exhaustion. On exhaustion of our people, our air defense, our energy sector... Now is the time when everyone involved in the protection of the sky should be especially attentive," Zelenskyy said in a video message Monday evening.
He asked everyone to brace themselves "to do everything so that this goal of the terrorists fails, like all the others."
According to the official statement by Ukrainian government, over 80 Iranian drones have been shot down by the country's air defenses just in the past few days, and the number could increase in the coming weeks.
Since early October, the energy infrastructureacross Ukraine has been attacked repeatedly by Russian missiles and drones, resulting in dozens of casualties and disruption in water and power supplies.
Iran has denied supplying weapons to Russia for its war in Ukraine, but foreign minister Hossein Amir-Abdollahian after earlier denials acknowledged in early November that Tehran had supplied drones to Moscow "months before" the Ukraine war, leaving it vague if these were used in the war.
The United States and its European allies have strongly objected to Iranian drones for Russia, imposing sanctions move, and keeping nuclear talks with Tehran dormant.