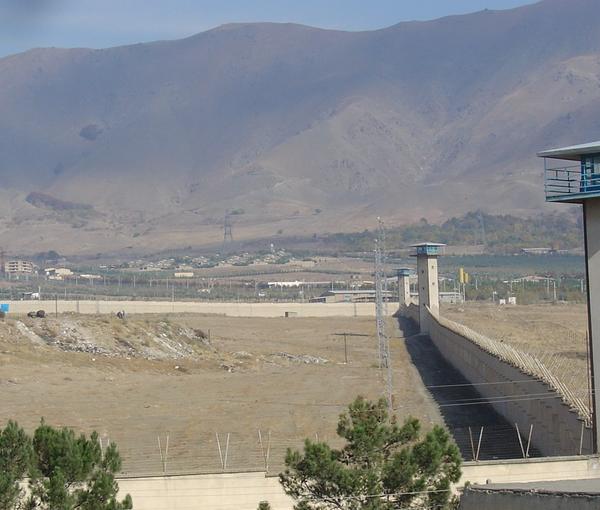 Many Iranian Prisoners Injured As Guards Open Fire At Inmates
Reports from Iran say there was a clash in a prison in Karaj, west of Tehran, on Saturday as a conflict erupted between prison officials and inmates.
Human Rights Activists News Agency (HRANA) says the conflict took place after the detainees protested to the transfer of several prisoners, who had been sentenced to death, to a separate section for execution.
At least 100 prisoners have reportedly been wounded after prison officers opened fire to suppress resistance by prisoners, says HRANA. One government official said a prisoner was killed when others threw rocks, but there is no independent confirmation of how he was killed.
Iranian officials usually either under-report the number of casualties or the information is released belatedly.
It is still not clear what the role of detained antigovernment protesters was in the prison clash, but an jailed human rights activist, Saeed Eghbali, send a message via phone that prison officials in recent days were constantly moving political prisoners to solitary cells, a move usually undertaken before executing people. This action was clearly intended as psychological torture.
"Prison officials were planning the execution of four inmates when a number of prisoners started chanting slogans. The protest turned into a confrontation with the intervention of the guards who shot and injured over one hundred," an informed source told HRANA.
A man driving near the Karaj prison describes the heavy presence of security forces and firetrucks, as he calls on citizens to drive to the location
A witness who drove to the prison at around 20:00 local time, as calls went out to people to congregate outside to prevent the government from employing violence, told Iran International that it was impossible to approach the perimeter, but he could hear repeated gunshots.
"The prisoners broke a number of doors and cameras in protest against the violent behavior of the jail officials," HRANA said.
The four prisoners, who are sentenced to death are now in solitary confinement, but their identity has not been revealed yet.
Some activists on social media called on the people to immediately congregate outside the prison to prevent another tragedy like the Evin prison fire in Tehran.
On October 15, a series of incidents including a fire, explosions and automatic gun fire occurred at Evin Prison. At least eight inmates died, and 57 others were injured according to government sources.
Officials said during a fight between several prisoners in Ward 6 and Ward 7, both of which are special prisons for financial and theft convicts, the sewing workshop of the prison caught fire.
However, some journalists and people on social media accused the Islamic Republic of setting the prison on fire intentionally.
This has led to some speculations on social media that the clerical regime is planning another Evin tragedy to kill some prisoners while it is under pressure by the international community for the execution of two protesters last week.
Meanwhile, Chief Justice of Alborz province Hossein Harikandi claimed Saturday that there was just a limited clash between the prisoners of "the drug dealers ward, during which a number of prisoners set fire to some blankets."
He further alleged that the security of the prison is restored, and the prisoners are safe.
Some reports said the situation was tense near the prison in the evening and internet data is completely unavailable on mobile phones in Karaj.