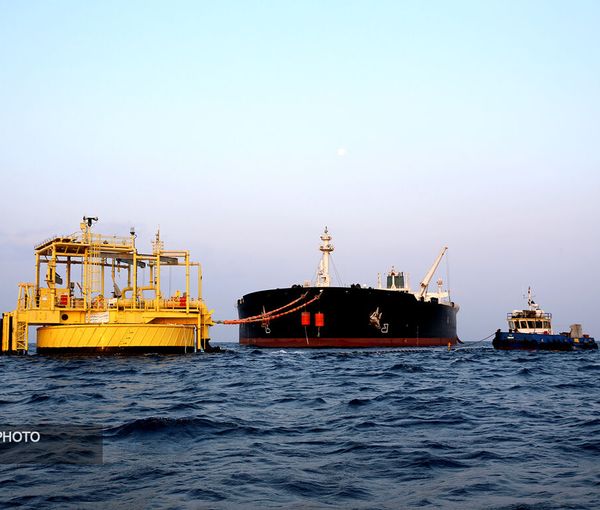 How Much Was Iran's Oil Income In 2022?
While many oil industry sources believe Iran exports around one million barrels of crude per day, others believe the volume is much less and the income modest.
TankerTrackers, Vortexa, Kpler, and other sources estimate Iran exported anywhere from 810,000 to 1.2 million barrels of crude oil per day in recent months. Iran keeps the export volume secret, but top officials constantly claim revenues are increasing.
But the US Energy Information Administration estimates that currently Iran's daily crude exports are around 600,000 million barrels. In addition, Iran is selling a maximum of 400,000 barrels of oil products such as diesel per day. So, the estimate about crude exports ranges from 0.6 to 1,2 million barrels, quite a large spread.
Iran also does not reveal how much it earns from crude oil exports, but if we take the lower estimate of 0.6 million shipments p/d and an average price of $90 p/b for 2022, revenues should total $20-22 billion for the 12 months of 2022.
The higher export volume estimate of one million barrels per day would return an annual revenue of about $32 billion.
The oil products Iran exports in addition to crude also generate roughly the same rate of income as crude oil. This means that if Iran has been selling 400,000 barrels p/d of these products, it earned about $13 billion in 2022.
Thus, total oil export revenues for the year ranges from $35-45 billion depending on which crude export volume is closer to reality.
These are rough estimates because we do not know how much discount Iran offers to its main buyer, China, and how much hard currency it recoups from the sales. Many observers believe Tehran might be bartering some of its oil to get food and other necessities. Also, using middlemen and illicit methods to conceal its shipments and repatriate cash amid US banking sanctions cost more money.
The prevailing financial situation in Iran is perhaps an indication that the lower estimate of its 2022 oil income might be closer to reality. Its currency, the rial, has fallen almost 30 percent in the past 12 months to a historic low of 380,000 against the US dollar.
The central bank has accelerated its habit of printing money to finance government operation and rescue inefficient state banks. Media in Tehran reported Thursday that in the past seven months the government has printed 1,000 trillion rials of money, while the currency was losing value.
If Iran's oil exports were closer to $45 billion perhaps the currency would not have fallen so precipitously, because the exchange market in Tehran is not that big and the infusion of less than $100 million more every few days could have better supported the currency.
Popular anti-regime protests since September have put a lot of pressure on the government, that risks mass rebellion by a nation suffering from a 50-percent inflation rate and growing poverty.
The government's official news website IRNA claimed Friday that daily exports have reached 1.5 million barrels, perhaps as a tactic to talk up the rial, but that is also a politically dangerous game because a public under tremendous financial pressure can ask where all the income has gone.