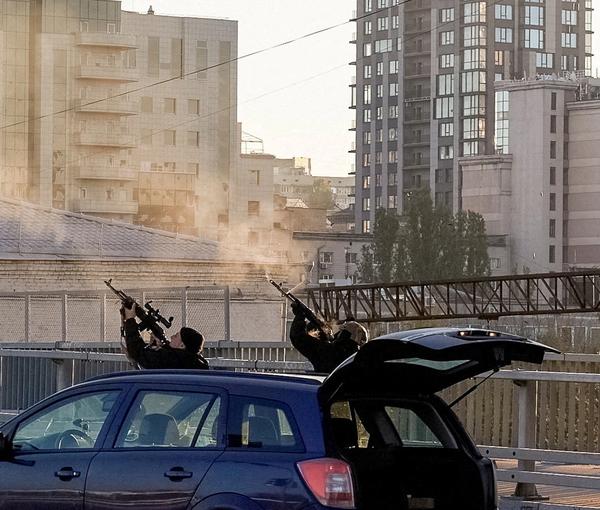 Russia Running Out Of Ammo Has To Rely On Iran, N. Korea
A US military official says Russia has used most of its ammunition in its war against Ukraine and it has now turned to decades-old ammo.
Speaking on condition of anonymity, the official said Monday that Moscow burns through its stockpiles to carry out its nearly 10-month-old invasion of Ukraine, but the old ammunition have a high failure rate.
"They have drawn from (Russia's) aging ammunition stockpile, which does indicate that they are willing to use that older ammunition, some of which was originally produced more than 40 years ago," added the official.
The United States accuses Russia of turning to Iran and North Korea for more firepower as it exhausts its regular supplies of ammunition.
According to the senior military official, Russia would burn through its fully serviceable stocks of ammunition by early 2023 if it did not resort to foreign suppliers and older stocks.
Iran last month acknowledged it had supplied Moscow with drones, but said they were sent before the war in Ukraine.
The United States in mid-November imposed sanctions on companies and people being involved in the production or transfer of Iranian drones to Russia.
The EU foreign ministers on Monday hit out at Iran for supplying drones to Russia, saying the weapons are being used indiscriminately by Russia against Ukrainians.
Last month, the EU imposed sanctions on the chief of Iran's Revolutionary Guard, the IRGC's Aerospace Force and a company making drones.