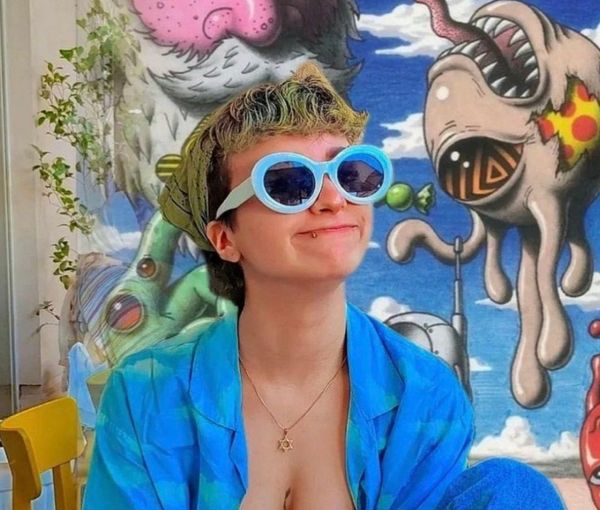 German MPs Sponsor Iranian Protesters In Danger Of Execution
Several members of the German parliament (Bundestag) are politically sponsoring Iranian political prisoners most of whom are in danger of imminent execution on bogus charges.
Ye-One Rhie, a member of the Bundestag who has undertaken political sponsorship of imprisoned dissident rapper Toomaj Salehi said in a series of tweets Monday that she has written this to the Iranian ambassador, the EU special representative for human rights, the council of Europe commissioner for human rights, and the high commissioner for human rights about Toomaj's case and expressed her great concerns for his well-being.
The 32-year-old rapper who was violently arrested in late October and currently in detention in Dastgerd Prison is awaiting a verdict which many fear could be a death sentence for "corruption on earth". In her tweets, Rhie underlined that the authorities have deprived Toomaj of any contact with the lawyer he and his family wish to represent him. His lawyer, Amir Raesian, says he has not been allowed access to the case files yet.
The number of German MPs taking political sponsorship of Iranian protesters is growing. Carmen Wegge has declared herself the sponsor of Armita Abbasi, a young woman of 20, who was missing since her arrest on October 10 before being taken to a hospital in Karaj on October 18 by security forces with multiple injuries including internal bleeding and evidence of repeated rape.
Political patronage or sponsorship (politische patenshaften in German) is a way for German parliamentarians to select a specific political prisoner and use their political weight to campaign for the prisoner's freedom. This is mainly done by addressing the ambassador and the relevant government and international institutions dealing with human rights.
"It is the special responsibility of politicians to make the human rights situation around the world an issue – not just in their own. The violation of human rights must not be accepted anywhere, because all people are free and born with equal rights," the International Society for Human Rights (ISHR) recently quoted Iran's Nobel Peace Laureate Shirin Ebadi as saying who added that politicians in other countries should actively raise human rights issues in bilateral talks with the Iranian government. 
Clara Anne Bünger, founder and board member of Equal Rights Beyond Borders, a Greek-German human rights organization enforcing the rights of refugees and asylum seekers in Greece, Germany, and throughout the EU, has taken on the political sponsorship of the 22-year-old Mohammad Ghobadlou who has been sentenced to death on the charge of "corruption on earth" by the notorious Revolutionary Court judge Abolghasem Salavati.
In a video message circulated on social media two weeks ago, Ghobadlou's mother called for help for her son before it was too late. She said the court refused to allow his defense lawyer to attend the secret trial. "They sentence him to death in the first session of the court," she said.
"The EU must ensure that judges like him never find a safe place in the EU," Bünger said in a tweet.
Salavati and other judges of the Revolutionary Court are famous for harsh sentencing including many death sentences in high-profile trials of political figures and activists, journalists and others over the years and lack of due process in these cases.
Judge Salavati who has recently sentenced Ghobadlou and at least five other protesters to death was sanctioned by the European Union in 2011 and by the US Treasury Department in 2019 for human rights abuses.
Two other Bundestag representatives, Lukas Benner, and Maryam Blumental, have also jointly undertaken to politically sponsor Mahan Sadrat (spelled incorrectly as Sedarat in some sources). The 22-year-old who has been convicted of "waging war against God" in a sham trial and sentenced to death is at imminent risk of execution. Mahan denied being in possession of a knife in court which the prosecutor claims he used to "cause an environment of insecurity and fear" to the people.
Another young man, Mohammad-Mehdi Karami, is being sponsored by Helge Limburg. "The regime in Iran assumes that he was involved in a killing. In truth he should die because he stands up for democracy and human rights. His execution would be a judicial killing," Limburg tweeted Monday.
Mostafa Nili, a well-known lawyer who has represented many activists, prisoners of conscience and protesters in the past is being sponsored by Norbert Röttgen. Nili was arrested on November 7 by the Revolutionary Guards (IRGC) Intelligence Organization (SAS) along with Hassan Younesi, another human rights lawyer.