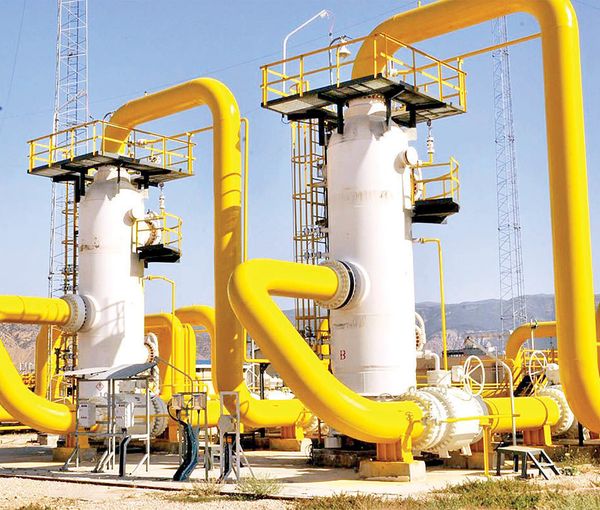 Iran Oil Ministry Warns Industries To Lower Gas Consumption
A couple of industrial units in Iran say they have received warnings to lower their natural gas consumption otherwise their ration would be cut off.
ILNA news website reported Monday that Iran's Oil Ministry has released the list of petrochemical units that must stop or reduce their gas consumption. In this letter, petrochemicals producers in Masjid-i Suleiman, Zagros, Shiraz, Bandar Imam, and several others must reduce their consumption.
However, people on social media report some petrochemical industries have already stopped production due to the gas cuts.
Lowering gas consumption means a decrease in petrochemical production, while with a decrease in oil sales, the country is in dire need of foreign currency from petrochemical exports.
The government claims it has no plans to cut off gas from household and instead has reduced gas deliveries to the industrial sector due to its inability to extract enough gas.
Jafar Qadri, a lawmaker, has told ILNA the gas production at Parsian Refinery in southern Fars province has decreased from 80 million cubic meters to 50 million per day, adding that some platforms in South Pars have also faced dire problems.
With cold weather gripping Iran in recent days and a surge in demand, shortages of natural gas have become acute.
Iran has the second largest reserves of natural gas in the world but is barely able to satisfy domestic demand as production steadily declines because of lack of investments in the oil and gas sector.