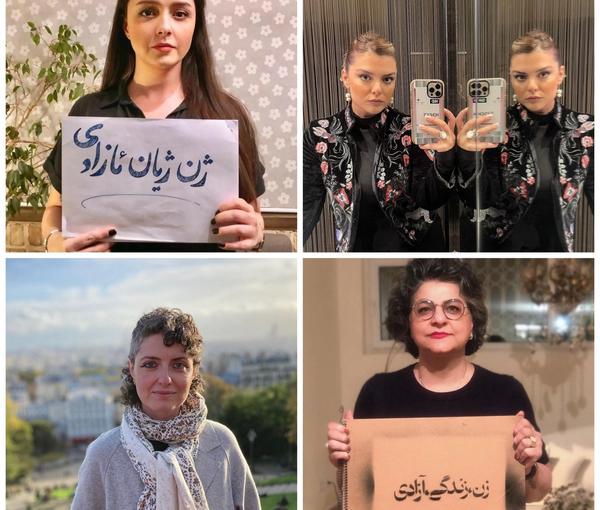 Iranian Artists Form Association To Support Jailed Colleagues
A group of Iranian artists have formed an association to support the rights of political prisoners, and artists who were injured or imprisoned during the ongoing protests.
The association called "Iranian Film and Theater Artists Abroad" is formed by 17 theater and cinema writers, filmmakers, and actors, and so far over 100 other artists inside and outside the country have joined it.
In a statement on Monday, the association said, "the release of political prisoners and artists, and putting international pressure on the Islamic Republic to stop issuing death sentences are among the most important demands of the association."
As part of their statement, the signatories condemned the crackdown on protests, specifically the suppression of theater and film artists, saying, "The time has come to prevent more crimes by the Islamic Republic with launching massive protests and taking steps together with the people of Iran to end the existence of this repressive system."
The statement has been endorsed by reputable international artists such as English actor Benedict Cumberbatch, English filmmakers Ken Loach, Mike Leigh, Claire Simon, Mike Figgis, and Clio Barnard, Austrian theater director Stephan Bruckmeier, and American filmmakers Jeff Preiss and Deborah Hoffmann.
Since the start of nationwide protests in mid-September regime forces have killed nearly 500 protesters including 63 children and 29 women.
Many artists in various fields have been threatened due to their solidarity with people's protest movement and dozens arrested.
In the meantime, unconfirmed reports also say that Hossein Mohammadi, a 26-year-old theater actor has been sentenced to death.