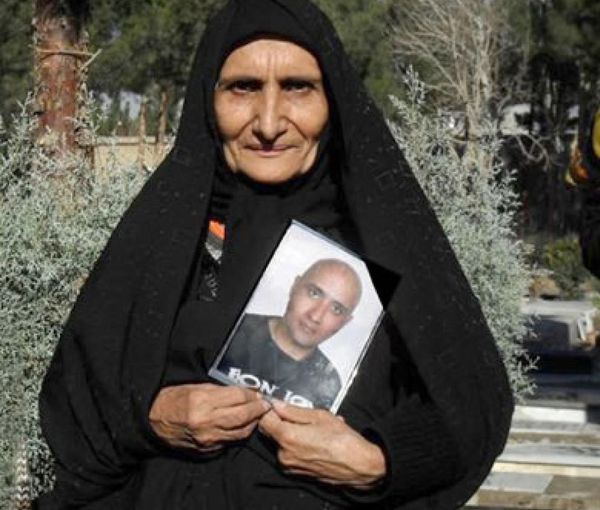 Mother Of Murdered Political Prisoner Threatened By Iran's Regime
An elderly woman, whose son was killed in prison eleven years ago, says the Iranian regime has increased pressure and threats against her and her family members.
Gohar Eshghi, the mother of the 35-year-old blogger Sattar Beheshti, who was killed under torture in prison, announced in a video message Sunday that she and her family have been threatened by government agents.
Sattar Beheshti's mother emphasized that "If something happens to us, the [supreme] Leader [Ali Khamenei] is responsible."
She added that the security forces have been threatening her for eleven years, but she and the people of Iran are ready to expel them and their master (Khamenei) from the country.
Gohar Eshghi had previously reported threats against her by the clerical regime in early December saying, "No one is afraid of death! Don't threaten!"
Last year, she was assaulted by unknown individuals when she was on her way to visit her son's grave. Two people approached on a motorcycle and one of them attacked the elderly woman knocking her to the ground. People who saw the incident took her to a hospital, with injuries.
She has been demanding justice for her son who was arrested by security forces for his blogging activity and died a few days later, in what was believed to be a case of torture in detention.
Beheshti was an ordinary laborer who was active on Facebook and maintained a blog, often criticizing Islamic Republic officials.