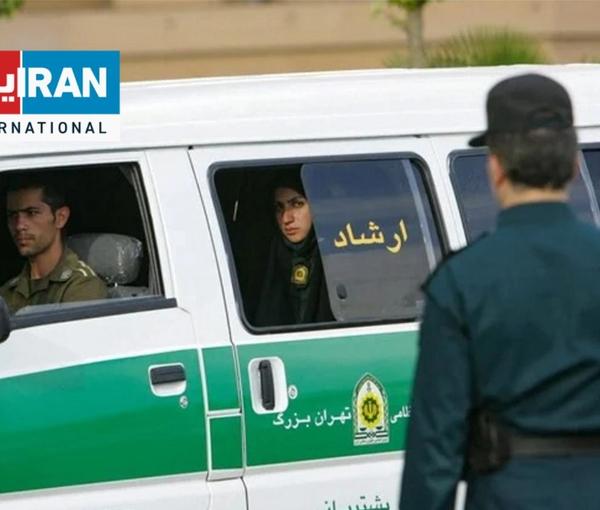 Despite Claim Of No 'Morality Police', Iran's Hijab Crackdown Goes On
Iran's police has declined to confirm attorney general's claim that the notorious 'morality police' has been disbanded, as international media trumpeted the news.
Shargh daily reported Monday that it had contacted the head of public relations of The Greater Tehran Law Enforcement, Colonel Ali Sabahi to verify the claim by Attorney General Mohammad Jafar Montazeri who suggested December 3 that the so-called morality police has been abolished, but the official refused to make any comments.
"It's not time for us to discuss this. The Police will comment whenever it deems is necessary. Don't tell [anyone] you have contacted us," Sabahi told the Shargh reporter. "I'm not the attorney general, go ask him!", he added before insulting the reporter. The newspaper said further enquiries were also ignored but threats were made, through a third party, against the newspaper, its reporters, and its managing director.
"The morality police has nothing to do with the judiciary and was shut down by the same authority that had established it," Montazeri had said in response to a reporter at a press conference.
The only comment on Montazeri's controversial remarks came from Iran's state-run Arabic-language TV channel, Al-Alam, on Sunday [Dec 4] which referring to international media reports on its Persian-language website wrote that officials of the Islamic Republic have not "confirmed the disbanding of the morality police patrols."
"Some foreign media have tried to present the attorney general's remarks as the Islamic Republic's retreat from the matter of [compulsory] hijab and chastity due to the recent riots," Al Alam wrote.
Meanwhile, judicial authorities shut down a children's amusement center at a Tehran mall Sunday because its staff had flouted the hijab and published their photos on social media. Judicial authorities have also been summoning celebrities such as actress Shaghayegh Dehghan who published a photo of herself without the compulsory veil on a Tehran street.
The indirect denial by the authorities comes a day after Montazeri's suggestion made headlines in many major international media and even made US Secretary of State Antony Blinken cautiously comment on it in an interview with the CBS.
"And so, if the regime has now responded in some fashion, to those protests, that could be a positive thing. But we have to see how it actually plays out in practice. And what the Iranian people think. This is about them, and it's up to them," he said when asked about the reported abolishment of the morality police.
At a joint press conference with Serbian officials in Belgrade, Iran's foreign minister Hossein Amir-Abdollahian alleged that the United States "and a few western countries" were encouraging "riots and terrorism" in Iran and claimed that Iranian authorities are "listening to people's demands and responding to them" but will not allow anyone to foment such activities. "We enjoy a strong democracy in our region," he claimed.
Some social media users have suggested that Montazeri's remark was a publicity stunt meant to appease protesters and keep them away from the streets during the planned three-day strikes and protests starting December 5.
Disbanding the morality police, others say, will make no difference to protesters who want nothing less than toppling the Islamic regime. As underground activists in Iran formally joined forces and issued calls for protests, their aim was clear – putting an end to the Islamic Republic.