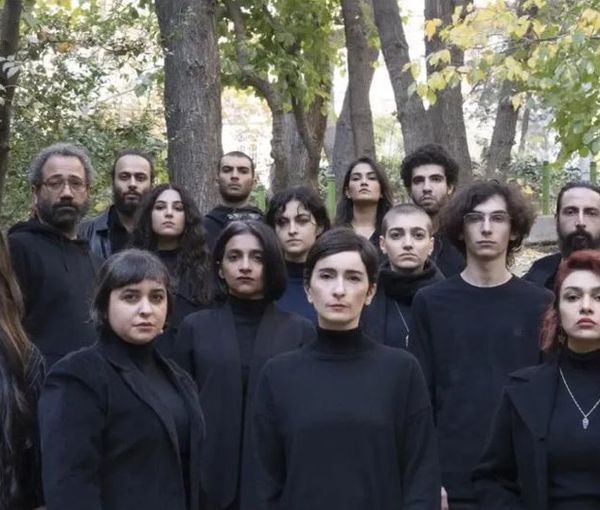 At Least 40 Filmmakers Arrested Amid Protests In Iran: Activist
A member of the Committee to Follow up on Situation of Arrested Artists says at least 40 filmmakers have been detained during the national uprising against the Islamic Republic.
In an interview with Shargh daily on Saturday, Mehdi Kouhian said around 150 cinema figures have been summoned, arrested, accused, banned from leaving the country or persecuted in various ways by the regime during the recent protests.
He added that most of the detainees are "lesser-known figures whose families have not announced their names yet."
To protect their privacy, said Kouhian, as long as their families do not reveal their identities, "we will not release the names of the incarcerated artists."
According to Kouhian, the members of the committee met November 30 with one of the judiciary officials to call for the release of the arrested, and the official was also "very optimistic that the current situation will change, but within the past few days, another artist was apprehended."
Kouhian was talking about famous cinema star Mitra Hajjar who was arrested for some hours recently.
Previously, Katayoun Riahi and Hengameh Qaziani, two other actresses, were arrested after posting their pictures without the mandatory hijab in solidarity with women who have been leading the antigovernment protests. However, they were later released on bail.
Toomaj Salehi and Emad Qavidel, the rap singers as well as some other directors and actors like Soheila Golestani and Hamid Pour Azari are still in custody.