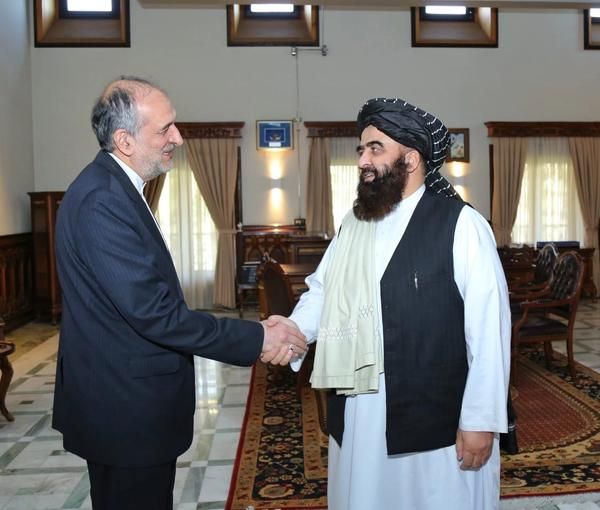 Taliban 'Real Disaster', But Tehran Must Side with Them: Iran Envoy
Iran's ambassador to Afghanistan believes that the Taliban group is a disaster for Afghanistan, the region and the world, but Iran has no choice but to use this opportunity "to civilize them."
The comments by Bahador Aminian were published after the hacktivist group Black Reward got access to IRGC-affiliated Fars News Agency database last month.
However, Iran's embassy in Kabul denied the statements and described it as a conspiracy to create crisis in the region.
After explaining the nature of the Taliban as well as the problems the Islamic Republic has with the group, the Iranian ambassador is quoted as saying, "We have no choice but to side with the Taliban and make use of them."
He believes that the Taliban, despite having fought against the United States for two decades, are not anti-American, and if the Islamic Republic is slow to move, "the Americans can easily seize them."
In another part of the file, Aminian says he is worried that Supreme Leader Ali Khamenei has the fewest followers in Afghanistan and "most of the Shias in Afghanistan are followers of Ayatollah Sistani and others."
Aminian also talks about the water dispute between Tehran and Kabul, saying that the Taliban have said, "We must not give even a drop of water to Iran".
Iran has been accusing Afghanistan of holding the water from the Hirmand River by constructing a series of dams.
He also states that generally Iranians' view of Afghans is a racist and humiliating one.