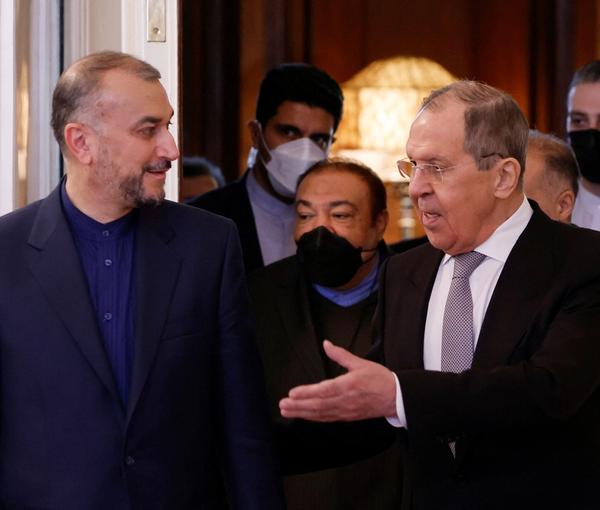 Tehran Claims NATO Expansion Eastward Root Cause Of Ukraine War
Iran's foreign minister claims that the West accuses Tehran of supplying drones to Russia to use against Ukraine, because it wants to "legitimize" its military assistance to Kiev.
In a phone conversation with UN Secretary-General Antonio Guterres, Hossein Amir-Abdollahian said that NATO's decision to expand eastward was wrong and that was the root cause of the Ukraine war.
However, it is not clear from Iranian media reporting how Guterres reacted to the Iranian minister's comments and in what context he made those comments.
Earlier, Amir-Abdollahian had acknowledged that Tehran "sold very few Iranian drones in the framework of defense cooperation with Russia 11 months before the start of the Ukraine war."
He also warned that that Tehran believes diplomacy and dialogue are the best option, but the Islamic Republic will never be "tight-handed regarding other options."
Russia has been using Iranian drones and missiles in its air attacks against Ukraine. In October, it targeted Ukraine's civilian energy infrastructure, plunging it into blackouts as the winter cold began.
Amid international outcry over the Islamic Republic's supply of drones and ballistic missiles for the Russian invasion, Ukrainian President Volodymyr Zelenskiy told a meeting of UN security council November 23, that the attacks are "an obvious crime against humanity" adding that Kyiv would put forward a resolution condemning "any forms of energy terror".