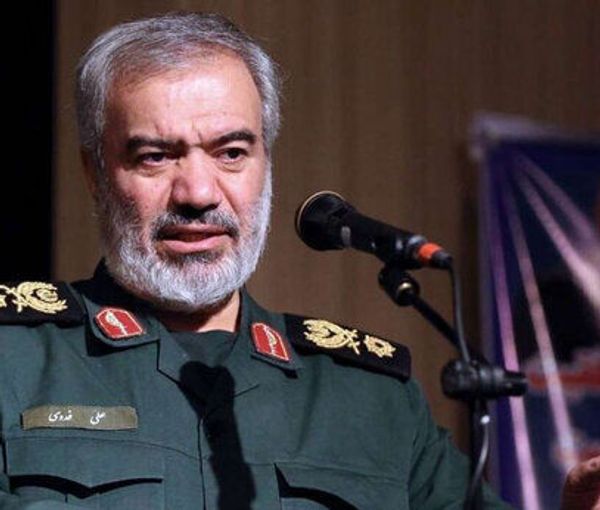 Iran General Says 'Rioters Linked To CIA' Arrested During Protests
A top Revolutionary Guard commander claimed Tuesday that several people have been arrested during Iran's "riots" were in touch with US intelligence agencies.
Iranian officials use term "riot" to describe the nationwide antigovernment protests.
Deputy commander of the IRGC Ali Fadavi said those arrested were not only in touch with "Iran International [TV], which is a branch of the enemy's spy services, but also were related to the intelligence and spy services of the United States."
Iranian officials are frustrated that foreign-based satellite television such as Iran International and BBC Persian beam independent news and views on the ongoing protests. They have also virtually shut down access to the internet to restrict the flow of information.
He made the remarks on Tuesday during a meeting of IRGC commanders but did not provide any evidence to back up his claims.
Last week, Fadavi stated that anti-government unrest in Iran persists because there are protesters who have been "deceived", presumably by foreigners.
"The IRGC tried to appease and put up with those who were deceived and joined the protests, and that is the reason why the unrest has not ended, otherwise it would not have lasted more than six days," he had said.
"Deceived" is a term that Ali Khamenei, the Supreme Leader of the Islamic Republic, has used many times to describe the people, especially the young protestors in the streets, emphasizing that the unrest is staged by "foreign enemies."
Other officials have been repeating Khamenei's allegations that foreign countries and conspiracies were behind fomenting the protests.