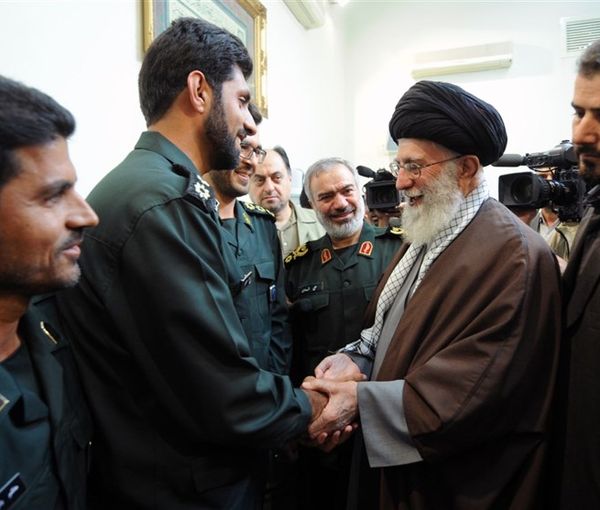 IRGC Says Its Aerospace Officer Killed In Syria
Government media in Iran carried a statement by the Revolutionary Guard saying that one of its senior officers has been killed in Syria.
The IRGC statement Wednesday said that Colonel Davoud Jafari, a senior aerospace commander lost his life in a roadside bomb blast on the outskirts of the Syrian capital, Damascus.
The IRGC said the incident took place on Monday, accusing Israel of executing the attack and pledging to respond to it.
There are no details about any other casualties in the explosion, and IRGC's claim of a roadside bomb cannot be verified.
In March, two other IRGC officers were killed in an airstrike on the outskirts of the Syrian capital and Jafari could have also been killed in a similar strike that Israel carried out in recent days.
A week later, Iran targeted what it called "Israeli facilities" in Erbil in northern Iraq with missiles.
Iran has been deeply involved in the Syrian civil war for more than a decade, deploying tens of thousands of its own forces as well as hired Afghan, Iraqi and Pakistani Shiite fighters, who helped save Bashar al-Assad's regime, with help from Russia.
However, since 2017 Iran has been trying to set up a presence on the Israeli border, possibly to create a new front to complement what the Lebanese Hezbollah has in southern Lebanon against Israel.
The Israeli air force has conducted hundreds of strikes against Iranian bases in Syria since 2017, targeting mostly weapons transfers and warehouses.