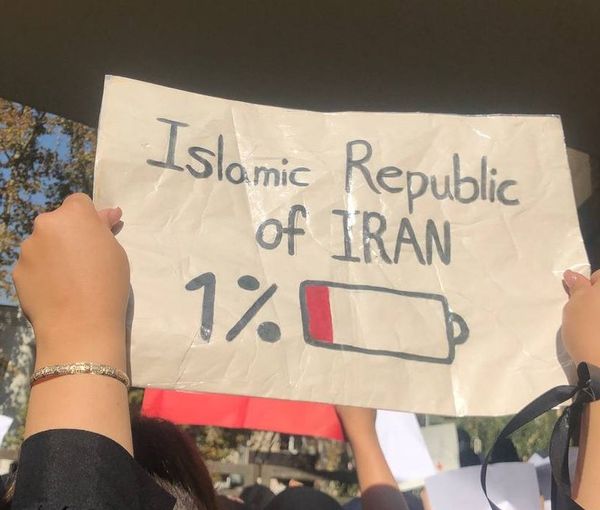 Upheaval Worsens Media Landscape In Iran
Media specialist Saeed Arkanzadeh Yazdi in Tehran has noted that Government-controlled media has become much more reactionary amid the current upheaval in Iran.
He argued in a report in the reformist Etemad newspaper November 17 that before the uprising started in mid-September, the state television, as well as all news agencies were already exclusively trumpeting the government's unilateral ideas. He added that other than some relatively independent newspapers and websites other news outlets also belong to the government.
Journalists were facing many restrictions including an extremely limited access to Internet content and slow connections. Nearly all social media platforms were filtered and made inaccessible, Arkanzadeh noted, adding that the scene changed dramatically after the start of protests in September.
Several journalists were arrested to intimidate others. Access to the Internet was however possible through using virtual private networks (VPN). The arrests of journalists and incriminating accusations against them nearly put an end to journalism in Iran, although the state television and government-owned media outlets continued their unilateral reporting with renewed vigor.
As professional domestic media were rendered ineffective, people were inevitably pushed toward foreign-based Persian media and using VPNs to access social media and news and information from the independent sources.
The headquarters of Iran's state TV in Tehran
In the meantime, the elderly who were not able to use the VPNs, were deprived of news and information. Arkanzadeh wrote that two months after the uprising, statements made by the country's officials and even military commanders such as the IRGC Commander in Esfahan blamed foreign and social media for the ongoing unrest. This could lead to imposing even more restrictions on the media.
In the meantime, despite a show of openness on the state TV at the beginning of the protest movement, allowing debates between hitherto neglected proreform figures, the television is back to its old routine of debates between very hardliner and ultra-hardliner figures.
This, says Arkanzadeh, is likely to further push viewers to social media and foreign-based Persian TV stations where there is no censorship and what they broadcast is in sharp contrast to what is aired on national television.
According to sociologist Taqi Azad Armaki, "the state television in Iran is currently not even under the control of the government. Instead of being impartial, it supports the government's side of the argument about the current upheaval. So instead of calming down the situation, it fans the fire of the ongoing bipolar situation."
Amid these changes, in a series of eight tweets on November 17, US Special Envoy for Iran Robert Malley wrote that the United States the previous day sanctioned senior leaders and key staff of Iran's state television. Naming interrogator-reporters Ameneh Sadat Zabihpour and Ali Rezvani and State TV Chief Peyman Jebelli as three of those individuals, Malley added: "These individuals personify the Islamic Republic's efforts to intimidate journalists and spread disinformation." Malley further noted that the "IRIB regularly airs forced confessions of journalists, dual nationals, activists and political prisoners."
Mentioning the reporters' role in incriminating Iranian reports such as Rouhollah Zam and religious minorities such as Bahais though their fabricated reports, Malley added that Jebelli was sanctioned "for his role in Iran's censorship activities," and noted that the "IRIB broadcasts the forced confessions at his direction."