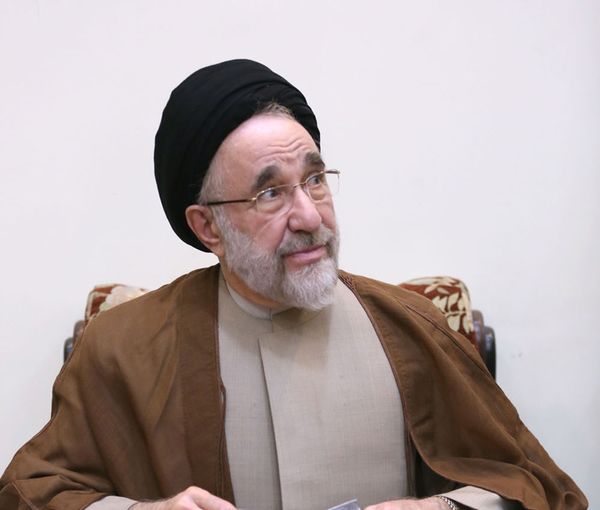 Former Iranian President Speaks Against Regime Change
Amid ongoing antigovernment protests, former president and the de-facto leader of Iran's reformists Mohammad Khatami has spoken against regime change, calling it neither possible nor desirable.
In a message on Monday, the Khatami noted, however, that if the current state of affairs continues, the ground is paved for a looming social collapse.
Expressing regret over the death of "tens of people, many of whom are children and adolescents," he said the root cause of these "bitter events" is from inside the country, rejecting the official line of Islamic Republic's propaganda that blames other countries for fomenting the protests.
The current situation is the result of a faulty and incorrect governance mechanism, Khatami noted.
He debunked another claim by the clerical regime that seeks to portray the current wave of protests ignited by the death in custody of Mahsa Amini as fueled by ethnic or religious rivalries and aimed at the balkanization of Iran. "Although the protests started with the unfortunate death of Mahsa Amini (a Kurd), they did not take on an ethnic or religious tone and no separatist voice was heard from it," he said. 
"Ignoring or denying the bad situation that is imposed on people…does not eliminate dissatisfaction," Khatami said. Misrepresenting the protests as "riots" to justify a harsh response only aggravates the problem, he added.
Earlier in the month, both supporters and opponents criticized Iran's embattled Reform Front for a statement it issued presenting a double-edged position over current protests.
In October, the spokesman for Iran's Reform Front, Abolfazl Shakouri-Rad, said a bipolar situation has taken shape in Iranian politics and reformists have been left out of the political debate by both the hardline government and the protesters who do not want an Islamic government.