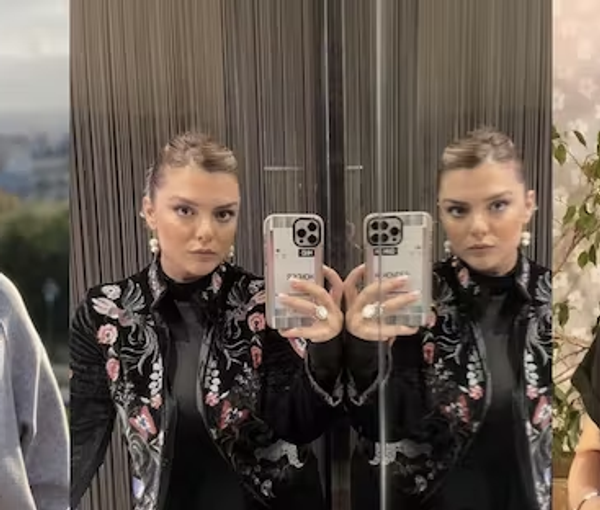 Iranian Actresses, Athletes Unveiling In Public To Support Protests
More and more Iranian actresses are posting photos of themselves without the Islamic Republic's mandatory hijab as a show of solidarity with antigovernment protests. 
Taraneh Alidoosti – best known for Oscar-winning movie "The Salesman" -- posted a picture of herself on Instagram without a headscarf on Wednesday, joining several other actresses who have unveiled in public to express support for the ongoing protests, ignited by the death of 22-year-old Mahsa Amini in custody of hijab or 'morality' police. 
In her photo, the artist hold up a sign which reads, "Woman, Life, Freedom" in Kurdish, the main motto of the protest rallies that have been echoing across Iran and abroad for the past 53 days. Along with her Instagram photo, Alidoosti, who has published many Instagram posts critical of the clerical regime in the past, also wrote phrases of a song by contemporary singer-songwriter Shahyar Ghanbari. "Your final absence, the migration of singing birds, is not the end of this rebellion," read the poem, signaling her support for the protests. 
Describing the move as "an cultural earthquake," anti-hijab activist Masih Alinejad posted Alidoosti's photo on her twitter account. "Another blow lands against gender apartheid regime," she said.
Earlier on Thursday, two other Iranian actresses – namely Donya Madani and Khazar Ma'soomi – also posted photos of themselves without hijab. 
In her post without hijab, Donya Madani said, "Now, I am myself and what I see in the mirror is myself. I will fight for women, life, freedom." Khazar Ma'soomi also shared a poem about Iran. 
Three other female filmmakers -- Azadeh Bizargiti, Mina Akbari, and Maryam Yavari – also published photos without hijab on Thursday.
Azadeh Bizargiti (left) and Mina Akbari
Many Iranian celebrities in Iran and abroad praised the move by the actresses and shared their photos on their social media pages to express their support. 
Since the start of protests, several other female actresses have posted pictures of themselves without the compulsory hijab in solidarity with the demonstrations. Among the first ones was Katayoun Riyahi, who has not been heard of since reports about her attempted arrest by security forces.
Such acts of defiance by actresses have been a thorn in the eyes of the Islamic Republic's state broadcaster that has to remove them from TV sitcoms and movies they had appeared in or stop airing the shows altogether. 
In addition to actresses, several Iran-based athletes have unveiled in public or posted on social media in support of the protests. 
Parmida Ghasemi is the latest athlete who removed hijab in public. Unlike other athletes who defied the hijab rules when competing abroad, she removed her head covering on the podium at the end of an archery cup.
Last week, Niloufar Mardani, a member of the national Iranian speed skating team stepped on a podium in Turkey on November 6 to receive the top award while not wearing a headscarf.
She was arrested by the Islamic Republic's agents after returning to Iran and later a statement attributed to her was published in which she said she appeared unveiled in public by mistake. Most Iranians believe that such statements are made under the pressure of regime agents.
In October, Iranian climber Elnaz Rekabi appeared without hijab in the finals of competitions in South Korea, causing an international sensation. She was greeted by a huge welcoming crowd as she returned home but the vehicle carrying her did not stop and passed through the large crowd, taking her directly to a meeting of the country's sports minister.
Shortly after, state media published a video interview of Rekabi in the airport arrival hall, in which the athlete called her move to appear without hijab "inadvertent." 
Iran's national beach football team did not cheer or celebrate after winning the cup following their final victory against Brazil and also refused to sing the national anthem of the Islamic Republic at the beginning of their semifinal match against the UAE.
During the final, Iranian striker Saeed Piramoun expressed his solidarity with Iranian protesters by miming the hair cutting gesture after scoring a goal, a move that has drawn enormous appreciation by Iranian social media users and renowned footballers alike. 
The "hair-cutting" gesture has become an international symbol of solidarity with Iranian women and the protest movement with many international athletes and celebrities posting images of themselves re-enacting the move.