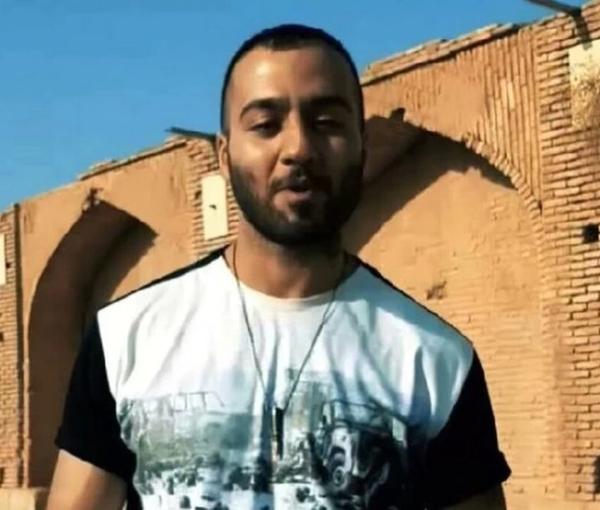 Islamic Republic's Security Forces Arrest Dissident Rapper
Iranian rapper Toomaj Salehi, who was one of the supporters of the current wave of antigovernment protests across Iran, has been arrested by security forces. 
Fars news agency, affiliated with Iran's Revolutionary Guard, reported his arrest on Sunday, describing him as one of "the leaders of the riots who promoted violence" on social media. 
The IRGC-linked news website claimed that the dissident rap artist was arrested as he was trying to cross the border and flee the country. Later in the day, his official twitter account, run by a foreign-based administrator, announced that he was arrested in western province of Chaharmahal and Bakhtiari, which is not a border province. 
Photo published by state media of Toomaj Salehi after arrest
His page also posted his conversation with the rapper, in which he told the administrator how to continue covering the events of the uprising in case of his arrest. He had told the administrator to continue publishing stories about the protests and strikes in support of the people, warning him/her not to back any political parties or politicians. 
Earlier in the year, he was summoned by a revolutionary court in the central province of Esfahan. He did not elaborate on his sentence in a tweet he posted on January 24 but wrote that his prison sentence is suspended for a year. He was previously arrested in September 2021 by dozens of security officers who raided his house. He was released on bail eight days later, pending a trial.