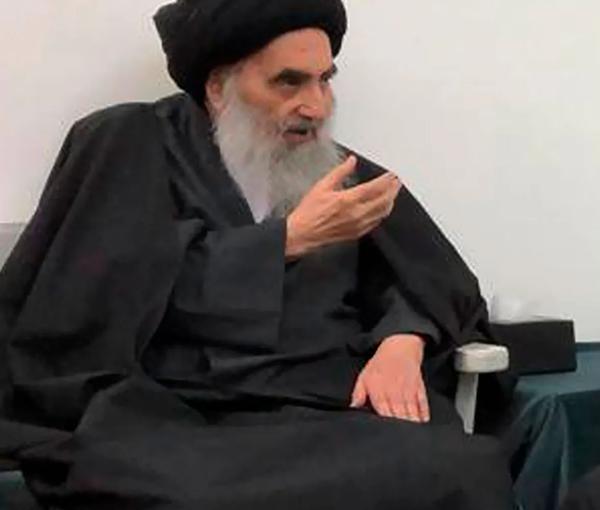 Group Of Iranian Clerics Upset With Khamenei Reportedly Appeal To Sistani
A group of Iranian clerics upset with the leadership of Ali Khamenei have reportedly written to Ayatollah Ali Sistani in Iraq to come to Iran and save the situation.
The report came in a tweet from Tavaana, an Iranian NGO focusing on civic education and civil society capacity building based abroad. Iran International cannot independently verify the accuracy of the report.
Nationwide antigovernment protests have been going on for five weeks in Iran, driven by the young generation who reject the Islamic Republic and label Khamenei as a dictator.
Ayatollah Sistani is believed to be the highest-ranking Shiite cleric, whose claim to religious leadership supersedes that of Supreme Leader Ali Khamenei, who became Iran's ruler without having sufficient religious credentials.
Sistani, who is 92 years old, rarely appears in photos but holds a large measure of influence over Iraqi politics, although he uses that power sparingly. Most Iraqis are Shiites and respect Sistani's wishes.
The brief report by Tavaana does not name the clerics who allegedly wrote to Sistani, although it says they are clergymen from Qom, Iran's Shia religious center. Any cleric daring to take such a step would face the danger of persecution by the Iranian government, tightly controlled by Khamenei and his hardliner supporters.
However, another unsigned statement was published three weeks ago, allegedly by clerics, who said Khamenei was never fit to be Supreme Leader and many of his officials are unqualified to be in the government.