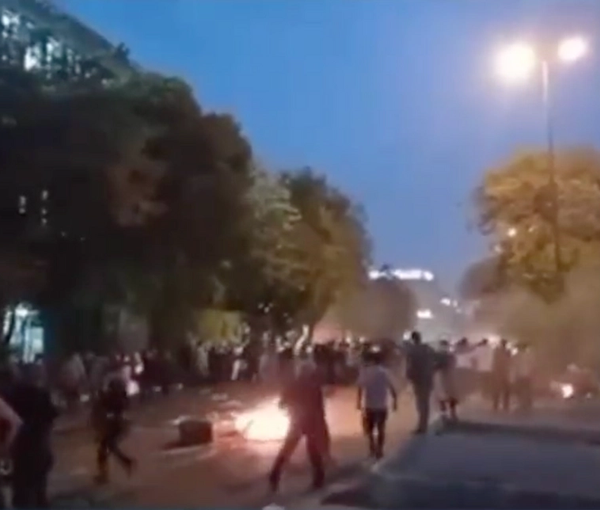 Protests In Iran Continued Thursday With Tabriz As Hotbed Of Unrest
Protests in Iran continued on Thursday with the northwestern city of Tabriz being the hotbed of unrest, with additional security forces deployed in the key city.
Protests continued on Thursday in the capital Tehran as well as several other cities such as Rasht, Karaj, Mahabad and Esfahan, while workers of numerous oil, gas, petrochemical, pipe mills, sugar cane, and tire factories have been holding strikes.
Social media videos showed several bouts of violent clashes between the citizens of the Azari majority city of Tabriz, the capital of East Azarbaijan province, with people setting up fires and chanting slogans such as "Death to Dictator," referring to the Islamic Republic's ruler Ali Khamenei.
According to reports, Internet access was shut down in Tabriz while in some areas even the mobile phone network was out of service. People were on the streets demonstrating well into the night.
The city of Marivan, in Kordestan province, was also a scene of protest rallies with many young women unveiling in public and chanting antigovernment protests.
The US-based Iranian Human Rights Activists News Agency (HRANA) reported on Thursday that at least 12,500 people have been detained in Iran, adding that at least 244 people, including 32 children, were also killed.
The group calling itself the Youth of Tehran's Neighborhoods has mobilized thousands of protesters in several towns and cities through social media at a time of serious internet disruptions. Their latest call for protests was released on Wednesday for nationwide rallies on Saturday, October 22.