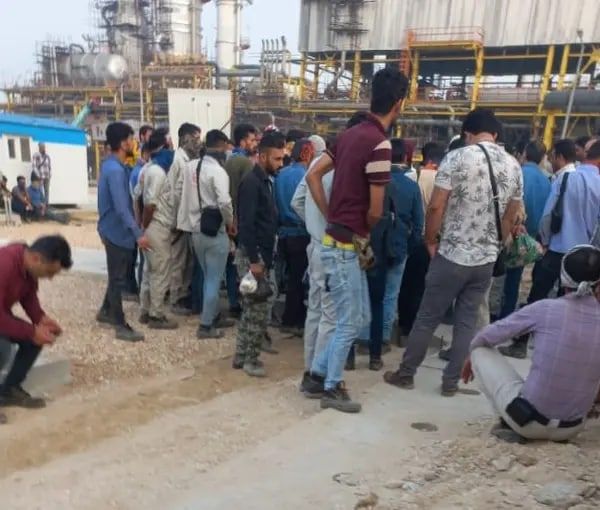 Widespread Arrests Take Place Amid Strikes, Protests In Iran
The US-based Iranian Human Rights Activists News Agency (HRANA) reported on Thursday that at least 12,500 people have been detained in Iran, adding that at least 244 people, including 32 children, were also killed.
Reports from Iran also indicate that despite widespread arrests among striking workers in the oil and gas industry and young protesters on streets, the uprising in Iran shows no sign of abating. 
According to reports, several managers of Iran's refineries and factories whose workers have been on strike since at least a week ago were arrested on Thursday, making the number of detained striking employees to well over 100. 
A large number of journalists and activists have also been arrested since the beginning of the uprising, ignited by the death of 22-year-old Mahsa Amini in custody of hijab police last month. 
Every day, more workers are joining the strikes which have been gaining momentum since last week as Iran's antigovernment protest movement has entered its second month.
Earlier on Thursday, the Union of Truck Drivers announced that in support of the protests, they will not work on their trucks on Friday and will stop transportation activities.
On October 18, the workers of Haft-Tappeh Sugarcane complex in the southwestern Khuzestan province joined the strikes in oil, gas, and petrochemical sectors in southern Iran.
Workers of several phases of South Pars Gas-Condensate field, Bushehr Petrochemical Company and Hengam Petrochemical Company -- both of which operate at Asalouyeh Complex -- Abadan Petrochemical company and refinery, Mahshahr's refinery and Pipe Mill Plant, as well as Neyriz Ghadir Steel Complex off the coasts of the Persian Gulf have been on strikes in solidarity with the protests across Iran.