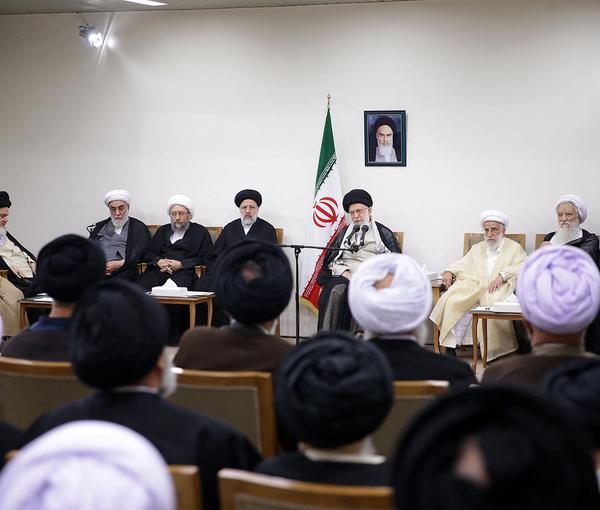 Canada Adds To Iran Sanctions Over Propaganda, Torture
Canada is imposing more punitive measures on Iranian officials and entities linked to the regime's propaganda machine and those behind the Islamic Republic's torture of detainees.
Ottawa's new set of sanctions target six people and four entities, including the Fars News Agency that is affiliated with the Revolutionary Guard (IRGC), and the Guardian Council, which blocks electoral candidates who are not subservient to the regime. 
The list also includes the Assembly of Experts – the body empowered to appoint the Supreme Leader of Iran -- and the Expediency Discernment Council, whose power lies in its advisory role to the Supreme Leader who chooses its members every five years. 
Canada is also listing Iran's deputy interior minister and a commander of the Revolutionary Guard for their roles in the violent crackdowns on protesters.
With the new additions, Canada has sanctioned 89 Iranian individuals and 177 entities. 
On October 13, Ottawa imposed sanctions against 17 Iranian individuals and three entities that have participated in or enabled gross human rights violations. Former Iranian Foreign Minister Javad Zarif was in the new list as well as former prosecutor Saeed Mortazavi, Khamenei's representative in Kayhan Hossein Shariatmadari, former president Hassan Rouhani's defense minister Amir Hatami, the current state broadcaster chief Peyman Jebelli and former parliament speaker Ali Larijani.
Earlier in October, Canada finally announced sanctions against IRGC, permanently banning over 10,000 of its officers from entering Canada.
International reactions to Iran's crackdown on ongoing popular protests are growing, with more and more countries condemning Tehran's behavior, summoning envoys, or adopting resolutions.