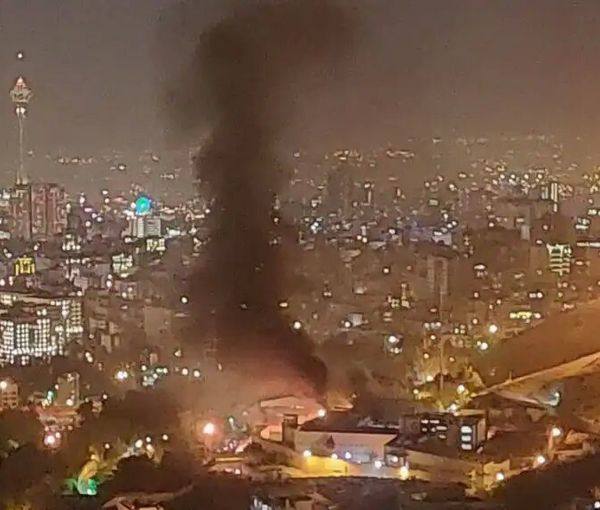 Former President's Son Suggests Evin Prison Fire Was Intentional
Following a massive blaze at Tehran's Evin Prison Saturday, some journalists and people on social media accused the Islamic Republic of setting the prison on fire intentionally. 
An early and extended furlough to Mehdi Hashemi Rafsanjani, one of the sons of former Iranian president Akbar Hashemi Rafsanjani, has been cited as evidence to support the conjecture. 
Yasser Hashemi Rafsanjani, the youngest son of the former president who for years was a kingmaker in the Islamic Republic, revealed the information about his brother's unusual furlough in a Clubhouse discussion on Sunday. 
Mehdi Hashemi Rafsanjani, son of former President Akbar Hashemi Rafsanjani
He said that his brother Mehdi – who is serving a 10-year sentence over financial corruption in Evin – was usually let out of the prison on Wednesdays on a two-day leave and had to be back in the prison on Fridays. But this week, he was sent home early and told not to come back until after Saturday, when the fire broke out in the prison.
This has added to speculation that the prison blaze might have been an intentional act by the government, although others believe it could have been a coincidence.
Sources in Tehran told Iran International Sunday morning that four of the inmates had been seen in body covers after the incident, a report later confirmed by Iran's judiciary. Over 60 inmates were also injured in the incident, four of them in critical condition. 
Human rights advocate and lawyer Mostafa Nili, in a tweet Sunday said some of the inmates have been removed from Ward Eight, where both political and financial prisoners are held. According to Nili and others, political prisoners in Ward Four were only affected by tear gas and none have been taken away.