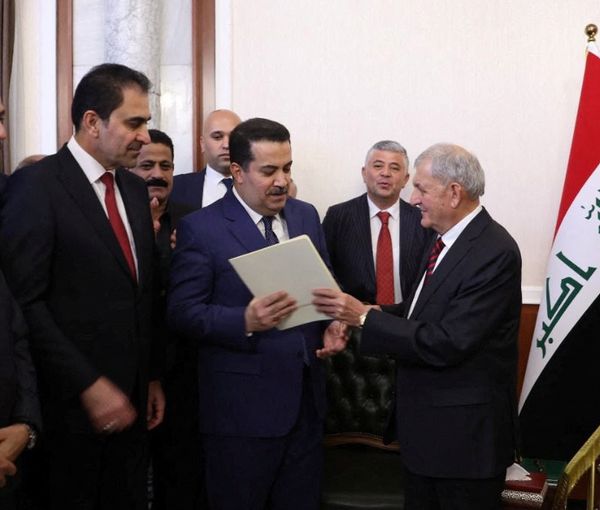 Iraq Elects New President And Premier, Ending Stalemate
Iraq's parliament Thursday elected Kurdish politician Abdul Latif Rashid as president, who named Mohammed Shia al-Sudani prime minister-designate, ending a year of deadlock.
The presidency, traditionally occupied by a Kurd, is a largely ceremonial position, but the vote for Rashid was a key step toward forming a new government, which politicians have failed to do since the election.
Rashid, 78, was the Iraqi minister of water resources from 2003-2010. The British-educated engineer won against former President Barham Salih, who was running for a second term.
He invited Sudani, the nominee of the largest parliamentary bloc known as the Coordination Framework, an alliance of Iran-aligned factions, to form a government. Sudani, 52, previously served as Iraq's human rights minister as well as minister of labour and social affairs.
Sudani now has 30 days to form a cabinet and present it to parliament for approval.
Thursday's parliament session comes a year after an election in which populist Shi'ite Muslim cleric Moqtada al-Sadr was the biggest winner but failed to rally support to form a government.
Sadr withdrew his 73 lawmakers in August and said he would quit politics, prompting the worst violence in Baghdad for years when his loyalists stormed a government palace and fought rival Shi'ite groups, most of them backed by Iran and with armed wings.
Sadr, who has not declared his next move, has a track record of radical action, including fighting U.S. forces, quitting cabinets, and protesting against governments. Many fear protests by his supporters.
Reporting by Reuters