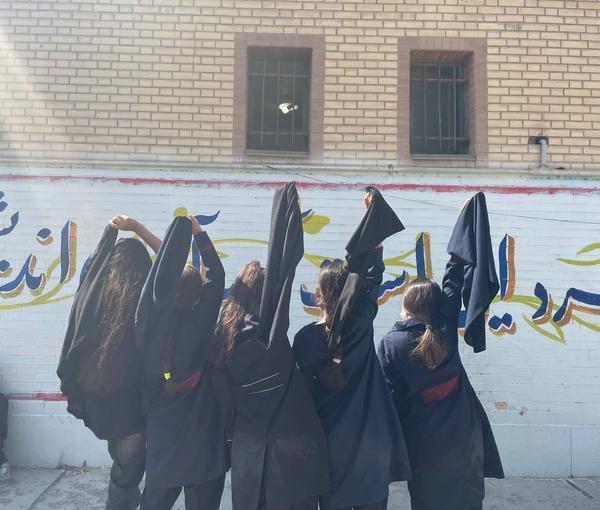 Iranian Teachers, Students Plan Another Major Strike For Tuesday
Iranian teachers have issued a statement announcing a nationwide strike by teachers and students to "show their solidarity and support with all the protesters."
The Coordination Council of Iranian Teachers' Trade Associations called on all teachers and students to refuse to attend classes on Tuesday, October 4. The teachers' union was among the first to start nationwide strikes in support of the current protests, ignited by the murder of 22-year-old Mahsa Amini in custody of hijab police. 
In the statement, the council referred to huge protests by different social groups for justice and their rights, saying "Many of these protestors are students who, along with millions of other Iranians, are fed up with the existing unbearable suffocation."
It also called on the military and law enforcement forces to stand behind the people so that in the near future they would not regret it before a "people's court".
As the protests in Iran entered its third week, an organized violent government attack on protesting students in Tehran's Sharif University Sunday has heightened tensions in Iran that can lead to more unrest.
The university's Islamic Student Association Monday issued a call for a general, national student strike and early reports and images already show protests in many universities including in Esfahan, Mashhad, Sanandaj, Semnan and Kermanshah.
While Iran's ruler Ali Khamenei was delivering a speech Monday dismissing nationwide protests, students in a dozen universities began rallying against his regime.