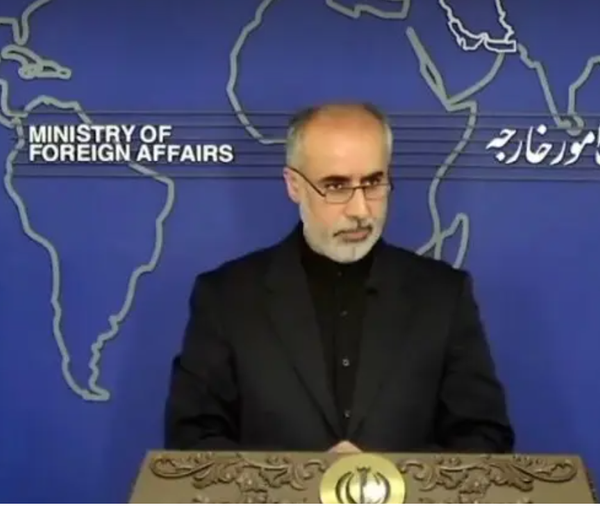 Iran Spokesman Slams Western Support For Protesters
Iran's foreign ministry spokesman attacked the United States on Wednesday for expressing support for the demands of protesters, calling it a double standard.
Nasser Kanaani said in a tweet that the West pursues a dual policy by imposing sanctions on Iran while expressing solidarity and support for Iranians.
The Biden Administration and the European Union have condemned the use of force by Iranian security forces against protesters and the death in custody of a 22-year-old woman, Mahsa Amini.
The White House has also pledged help in providing digital technology to ensure access to the Internet for Iranians, amid widespread disruptions by the government.
Nationwide protests that began on September 18 continued Tuesday in a dozen cities, while at least 76 protesters had been killed as of Monday, according to an Iranian human rights group based in Norway.
In an interview with the National Public Radio during his stay in New York, Foreign Minister Hossein Amir-Abdollahian denied there were serious protests in Iran and repeated usual accusations of foreigners fomenting dissatisfaction among the people.
The US has kept sanctions imposed by former President Donald Trump on Iran after he withdrew from the Obama-era nuclear accord known as the JCPOA. However, the Biden Administration entered into talks with Tehran in April 2021 to restore the deal, but in the latest twist Iran has made demands unacceptable to Washington.